Smart EMS Muscle Stimulator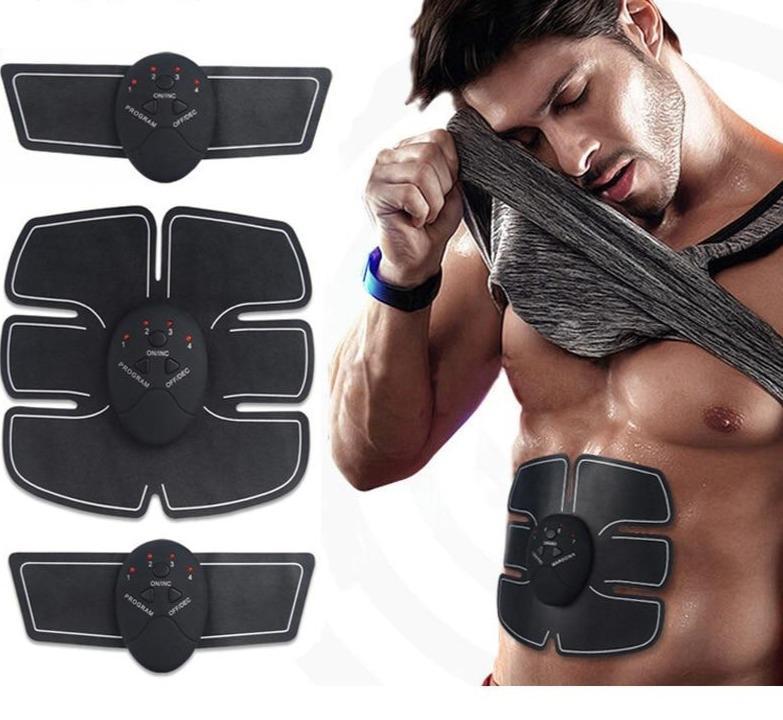 roll over the image to zoom in
---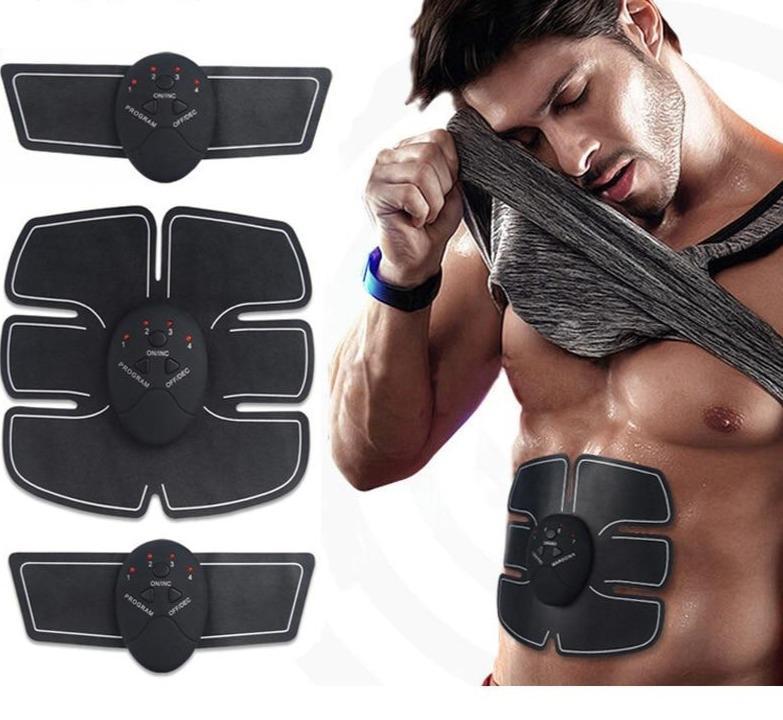 Product details
You've probably seen this on TV worn by celebrities! The secret to staying toned with minimal effort.
Simply stick the belt onto your stomach, arms or legs and let the vibrations get to work. They will help to firm, tone, strengthen and tighten your muscles. Use 30 minutes a day for full effectiveness.
Features:
1. Firms, Tones, Strengthens and Tightens Muscles
2. Electromagnetic pulses help firm and define your core with strengthening muscle contractions
3. Easy push-button operation with 6 modes. 
4. Electrical muscle stimulation (EMS) Technology
5. 1 days 1 times, every 30 minutes of training, Exercise and tight muscles. 
6. Using the original training pulse with the frequency of specific current
7. Design the training method of effective exercise muscles
Details:
Auto programs: Scraping, Massage,Acupuncture, tapping, combination.
Power by: AAA battery(not include)
Packages:
Hip Trainer:
1 x Hip Trainer
1 x Controller
ABS Only:
1 x Abdomen Sticker
1 x Controller
Arm Set:
2 x Arm Sticker
2 x Controller
3 in 1 Set:
1 x Abdomen Sticker
2 x Arm Sticker
3 x Controller
Gel
5 Pairs (10 Pieces) ABS Replacement Gel
Available For A LIMITED Time, So Get Yours TODAY!
100% Quality Guaranteed Plus Secure Shipping
Pick Your Colour

 

and

 

Size
Click on the

 

Buy It Now button
Product in High Demand. Whilst Stock Lasts!
Product reviews
21 reviews
Very good. Arrived in 2 weeks
Everything is cool, thank you!!!!
Very fast arrival for Paris super I would recommend other Thank you bcp
The parcel moved quickly everything works i I am satisfied with the results later i recommend
Instant delivery!!!! For 10 days!!! Works fine!!!! I will order more!!!!
Delivered exactly on time! Packing is good! The product has not yet been tested!
Super, the most important thing is to choose the right modes for yourself, and the class works. Shipping is very fast
fast delivery, all working properly, very satisfied with the product, i recomend the seller
It works just perfect. it has many modes, user very satisfied with initial working condition. recommend it for everyday use.
Excellent. Surprised by the power. It came fast. A product that can be recommended smoothly
Item fits the description, high quality, I highly recommend
Funny thing. My husband liked it. On a sticky silicone base. Has several speed modes. The current beats soundly)))
Fast delivery to Brazil, before estimated time? Great product @ ClehilmaMendes @ arendelnunes @ agencia_Creative
The kit includes three devices, three pads with adhesive base and instruction. One pad is large and is intended for large areas of the body (abdomen or back) and two small. On the basis of made inserts to pass the current, between them there is a silicone layer, so that the simulator is glued and kept on the body. The devices are attached to the pads with the help of conventional buttons, which is very convenient. Hold well. There are devices from two aaa batteries (little fingers) and have many modes of operation: tickling, massage, acupuncture, tapping, combination. Intensity is also adjustable. Of course, before completely will not replace physical activity and get carried away with its application is also not worth it, but the thing is excellent. First, they can work out muscles that are problematic to train. Secondly, the device can be used not as a simulator, but as a massager (the sensations from light tingling are very pleasant). Thirdly, the device can be used to maintain muscle tone. I recommend!
The product working fine and the goods transfer was quickly, so I am very pleasure and I recommend for you.
It was only 10 days from the time I ordered until the product arrived. Seller of high-speed delivery, highly recommended. I confirmed the operation check of the delivered product and it worked without problem. It is very wonderful. Thank you.
Best item. Im recommend. Best seller. Fast delivery
You don't have any sore muscles left after you use it.