Water Resistant Sun Canopy Umbrella Parasol 98% UV Protection
Water Resistant Sun Canopy Umbrella Parasol 98% UV Protection - PR Global Store
roll over the image to zoom in
---
Water Resistant Sun Canopy Umbrella Parasol 98% UV Protection - PR Global Store
---
---
Product details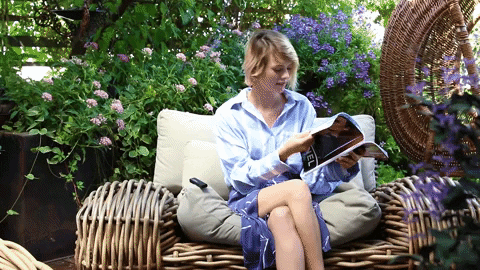 Is your patio a total sun trap? Do you want 98% UV protection from the Sun? Our High Quality Water Resistant Sun Canopy protect against UV rays, wind & more.
FEATURES:
100% BRAND NEW
WIDE RANGE of APPLICATION: As cool shape, used in gardens, courtyards, balconies, parking, beaches, picnics, etc.
WATER RESISTANT: Water resistant PU polyester fabric. Not suitable for winter months, ideal for Spring and Summer use. 
98% ANTI-UV:  Protecting you and your family from even the hottest rays
CURVED DESIGN: The artistic design of the curved design makes the product more flat during installation, more stressed and beautiful.
EASY TO CLEAN & MAINTAIN: Washable, durable and environmentally friendly material.
D-rings - Stainless steel D-rings, the essential parts of the shade sail, are durable that can serve your shade sail for a long life.
DURABLE: High quality material & excellent workmanship. Made of 100% brand new 280 GSM HDPE (high density polyethylene) material and rejecting recycled materials, more healthy and safety.
ALL WELL PACKAGED: FREE Storage Bag with every purchase. Easy to store & 100% Portable for all camping trips

FREE wind ropes (200cm each) which are robust and resist even the strongest of winds.
Our customer say that "PR Global's shade sail is a stylish and effective shade solution that perfect for garden, patio, swimming pool, BBQ area and etc. The shade shelter provides 98% UV block and breathable material allows water and air to go through freely. The sun shade can make you comfortable even in the hottest days. I love this product!"
Please measure space before purchasing and choose the right size
Specification:

Material: High Quality Polyester Water Resistant Fabric. Please note: not rain showers resistant. Water will drain and drip safely through to ensure no water pooling.

Features: Shading, Anti-UV, Waterproof

Anti-UV rate: 98%

Shape: Rectangle or Triangle

Colors : Grey / Beige / Green

Weight: about 0.7-1.6kg

For Rectangle shade sail: 3x2M, 3x4M

For Triangle shade sail: 3x3M, 3.6x3.6M (Grey canopy colour is Deep Grey and different to the square and rectangle sizes)
Package Includes:

  1 x  Shade Sail + Wind ropes + FREE Storage Bag

How-To Install a Shade Sail

The shade sail came with D ring & Wind ropes for you to be able to make the connections to the house/trees/other strcture pretty easily.

If you want to strengthen the fixing, you can buy a set of hardware from our store.
How-To  tighten the rope after installation/Buyer's Experience Sharing
From the opposite corners, I assembled the proper length of wire rope with the thimble and clamp for the end, and attached to eye bolts in the trees with a turnbuckle to tighten the span. Once I had these four anchor points established and installed, the shade sail was in the proper position and I could tighten all four anchor points to get the desired tension.

Rectangle Size: 2x3m/3x4m
Applicable scene: Outdoor/Beach/Camping/Garden/Patio/Pool
Key words: sun shade/shades
Shape: Triangle / Quadrilateral / Square/Rectangle
Triangle Size: 3x3x3m/3.6x3.6x3.6m
 PLEASE NOTE: The canopy is not waterproof. Water will naturally drain.
Available For A LIMITED Time, So Get Yours TODAY!
100% Quality Guaranteed Plus Secure Shipping
Pick Your Colour

 

and

 

Size
Click on the

 

Buy It Now button
Product in High Demand. Whilst Stock Lasts!
WHY BUY FROM PR GLOBAL STORE
PR Global Store was founded in the heart of the United Kingdom with the goal of bringing year round, outside-the-box shopping because as we all know, gifts aren't just for Christmas. We stock nothing but the most innovative and unique products so that you may never again have to hear those dreaded words, "did you keep the receipt?".
The great support we've received from our UK customer base over the years has allowed us to extend our reach to over 50 countries via International Distribution Centres. 
Customer Service is a huge priority for us because let's face it, without you guys none of this would be possible! For this reason we offer around the clock support via email and are happy to answer any questions you may have.
We're so confident in the quality of all the products we design and stock that we offer a store-wide 90 day guarantee on absolutely every item in every single order. So whether you're shopping for a friend, family member, other half or simply looking to treat yourself, enjoy it all with the added benefit of being 100% risk free! 
Click on Buy It Now and experience the PR Global Store Difference
Product reviews
23 reviews
Love the sail. Perfect for keeping us dry this winter whilst socialising. We put it up to form more of a tent to ensure the rain drained off it.
Good service/delivery Looks great and offers some much needed shade Would recommend
Works well to shade us from the sun. Great product and great service.
Thank you very much for the goods, delivery two weeks. All as in the description.
Great product with just enough shade when needed!
The Sail was easy to put up. It is very good quality. Looks fab.
This product worked really well, it's a great size and looked great. I had to screw some staple brackets (which I bought separately) to our house fascia board and our garden office building fascia board to tie it from/to which wasn't an easy job as you'll need strong fixings for this sized 'Canopy Umbrella Parasol' as any wind puts pressure onto each fixing. The seams did have some freying but once it's up you don't see it. Overall I think this is great value for money and I would recommend it.
Brilliant can not fault it it?s so waterproof you have to push the water off if it dips . Looks great too
Great company to shop with, good communication and given the current lockdown they also provided relatively fast delivery. Very happy with the item when it arrived. Great quality material for the sail shade.
Just what we wanted. We have a walled courtyard and this gives some shade when sunny and protects from most rain. Only really really heavy rain penetrates and even then the middle remains dry . This is because when installed we did one side slightly lower
Despite difficult circumstances of lockdown order was dealt with quickly, efficiently and good communication with company. I would give 5 stars but as yet haven?t Had a chance to used it. Packing and product looks great . Thank you.
It took 12 days to come, which was predicted, but after purchase! Having purchased it because of the hot weather: when it arrived it was raining and then dull. So I could not fit it for several more days. Fitting was straightforward & the quality looks good. However, I was disappointed that it is not truly rectangular: the distance across the middle is a lot less than the ends. It does what it should..shielding us from the sun's rays. So overall we are satisfied with our purchase.
Was initially disappointed as the wrong item was sent. However, despite the current covid 19 crisis, I received an instant reply to my email and the correct item was sent. Very good customer service. Thank you
Very satisfied. Thank you very much. Recommended
Everything is fine, thank you very much!
Product is very good, perfect.
All right and good stuff, plus I arrive fast, it only took 15 days.