Waist Trainer Body Shaper Xtreme Girdle
Waist Trainer Body Shaper Xtreme Girdle - PR Global Store
roll over the image to zoom in
---
Product details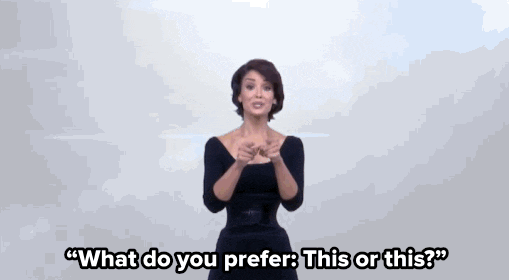 Want to transform your body shape? Get that Kim K hourglass sculpted waist with our Waist Trainer Body Shaper Xtreme.
FEATURES:
The

 

Waist Trainer Body Shaper Xtreme

 is 

extremely stretchy

 in all the right places and provides loads of support for your sides and back.

If you suffer with lower back issues, our waist trainer acts as a compression binder around the waist to offer lumbar support and help relieve pain while improving posture!

This 

AMAZING

 Waist Belt reduces risk of injury, keeps muscles warm, improves posture, stabilizes the spine and provides support to help prevent herniated discs, lumbar muscle strain and back pain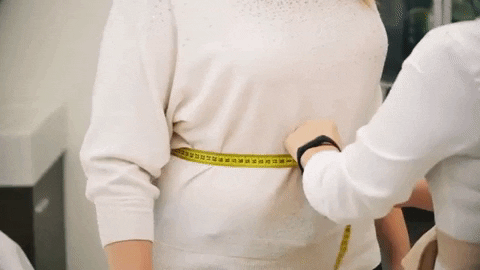 Why use Waist Trainer Body Shaper Xtreme?
Slim your waistline up to 3-5 inches with the Waist Trainer Body Shaper Xtreme
Put it on for an instant gorgeous hourglass sculpted appearance
The belt firmly wraps around your midsection, including both the upper and lower abdomen.
It increases perspiration as you go about your daily activities as well as walking, running or performing other types of workout routines.
This one is great for back issues and waist shaping. Strong velcro and High-strength elastic fabric to help give support to the spine and waist muscles, be able to adjust the sitting position and ease the waist fatigue.
The waist trimmer belt targets your midsection with abdominal compression to increase heat and accelerate burn targeted fat while exercising.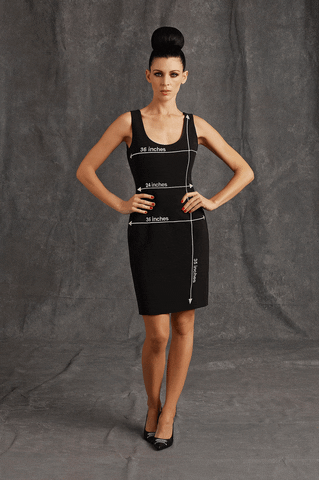 PRODUCT DESCRIPTION:
This amazing 

Waist Trainer Shapewear

 is constructed with 

Flex-Boning Technology

 so it works like a corset or waist cincher. The adjustable velcro closure waistband enhances the compression around your tummy. The

 

Waist Trainer Body Shaper Xtreme

 targets the area at your midsection and increases sweating during fitness workouts to stimulate faster fat burning in the abdominal region.

The waist belt is made of the finest fabric, a 

100% latex-free, stretchy, neoprene,

 which means it's super easy to clean and fits snugly to your body. Won't pinch or irritate your skin.
Ideal waist trainer for women looking to reshape their bodies after childbirth. The belt provides firm support to your waist and flattens your tummy with the easily adjustable waist trimmer band, making it an excellent choice as a postpartum belly wrap. It also functions quite efficiently as fajas or cinturillas reductoras as well.
Available For A LIMITED Time, So Get Yours TODAY!
100% Quality Guaranteed Plus Secure Shipping
Pick Your Colour

 

and

 

Size
Click on the

 

Buy It Now button
Product in High Demand. Whilst Stock Lasts!
WHY BUY FROM PR GLOBAL STORE
PR Global Store was founded in the heart of the United Kingdom with the goal of bringing year round, outside-the-box shopping because as we all know, gifts aren't just for Christmas. We stock nothing but the most innovative and unique products so that you may never again have to hear those dreaded words, "did you keep the receipt?".
The great support we've received from our UK customer base over the years has allowed us to extend our reach to over 50 countries via International Distribution Centres. 
Customer Service is a huge priority for us because let's face it, without you guys none of this would be possible! For this reason we offer around the clock support via email and are happy to answer any questions you may have.
We're so confident in the quality of all the products we design and stock that we offer a store-wide 90 day guarantee on absolutely every item in every single order. So whether you're shopping for a friend, family member, other half or simply looking to treat yourself, enjoy it all with the added benefit of being 100% risk free! 
Click on Buy It Now and experience the PR Global Store Difference
Product reviews
40 reviews
It?s easy to use but quite h comfortable for all day wear
I was pleasantly surprised when using this product. When I exercise, I do not feel discomfort, and it does not loosen or have any other problems. This is good for me to shape up during exercise, while also increasing the back support, especially when I squat. As for the size, just follow the size chart. I did it, my perfect. I noticed that someone asked what size clothes to wear, based on height and weight, which didn?t make any sense, because the size should be based on the measurement of the waist circumference, and the waist circumference is unique to the shape of the body and does not depend on you. Tall / short / fat / thin. Just grab the tape measure and measure your waist, and then follow the size chart.
I ordered the size under my waist measurements and it is perfect, takes a lil stretch and suck but it gives the hold I want, best waist trainer I?ve purchased!
It is very suitable for gym and exercise. This will not help you lose a lot of weight. However, when you are closer to the target, it should help you shape your body! Once you reach the target weight, continue to wear it and get the shape of your dreams! Similarly, after every weight loss, how my fat is reduced is also a great feeling. I will try it to see the difference from the last time I wear it! Adapting to it the way you want is a great motivation!
I only wore it for two days, but I still like it so far! Although I wore it all day, including work and gym, on the first day, it felt a little uncomfortable, but as time passed, it became more and more comfortable. Before using this belt, my waistline had lost a few inches. I'm sure that using this belt will lose more inches in my vegetarian diet and daily fitness activities! After the summer, I will make another comment to explain my thoughts. Hope this belt can help me lose weight and exercise!
LOVE LOVE LOVE this girdle! I'm 113lbs and 5'4", my waist size 29 inches and the small fit perfect! Very well made. Colors are black. I'll post more pics this weekend.
Cool and very well packed. Quality thing.
The parcel reached Moscow in about 3 weeks. Neatly packed. The goods without marriage, without smell, corresponds to the description.
Good thing I got a medium. It fits good and tight. Nice quality.
Product fits perfectly i ordered a size small
Package came in less than a week. Product is as shown in the pics. I weigh 105lbs got a size S & it fits perfectly & little tight but that?s okay.
Shipped fast very sturdy good quality and affordable Love it !
Very ruled belt. It is very tight, the seams are even, the bones are exposed to the back wall. Pulled the waist from 77 to 70 cm.
Delivery 1.5 months, from 80 cm, the size of XL is excellent, the belt is cool, the side elastic bands are very tight, the lower back holds perfectly
this company is the best company ever I will order more
Great quality and fast delivery
thanks seller good product is a very good quality I receive it yesterday I have very happy buying it from this seller I recommend this to everyone
Product is as described, I am pleased so far I would do an update when I go to the gym and use it
Order to Kiev reached a month, came the new mail. Packed well, but have a terrible smell, which even after many washes not washed, all just stinks a mixture of rubber and gasoline, long wear during exercise as much as dizzy from him. Pulls well, waist 64 cm size S fit, you would of course even less, as Velcro straight away together go, but it is missing.
I looks exactly like the picture! I like it and it has a strong hold
you plan on ordering this waist trainer and you measured you waist go the next size up. I ordered a large but need a extra large. came pretty fast. dose cover the top of the stomach so much
Quality is chic. For my waist 64 cm is very even good, there is a stock for gripper. 4 stiffeners, of course it would be better, but the available stiffeners are enough. The seller sent the order quickly, the belt came in time.
I love this so much and the fastest shipping
I suggest you order a size up from your shirt size. I ordered a Medium I probably should?ve ordered a large. Overall good quality it came in a week.
I love it !! Came in 3 days. No problems at all
Good material and design. Unfortunately, I had to send it back because it was too small.
Love this waist trainer very comfortable light easy to wear Recommended it to a friend she will buy 3 for her sisters definitely will buy another one ??
Very good, I just received the waist trainer today, let me tell you these things are very comfortable. It has two belts. This is really good because it actually gave me a good posture for the belt exercise today. I like the fact that it does make me sweat and is very soft. I do have a lot of fat in my abdomen, but other than that, it does fit very well, and I plan to sleep with it tonight. I finally found a waist trimmer that works because most of them are not very effective for me, especially because it is a corset.
I bought this waist trainer and I am very happy. It is better than all the products I bought before! ! It does not squeeze my abdomen, it does not fold or undulate when I sit down, it does achieve the desired effect, making you sweat and reducing the weight of the stomach. I lost a lot of things in a month and I feel very happy.
Helps waist and came quick
Good product. Seller communicates well.
Very nice. Seem to fit well but just tried on over leggings. Very good seller.
Very nice and good seller.
I love my waist trainer/sweatband! It was very comfortable and I even forgot to put it on after a while. It can hardly be seen under my vest.
AMAZING! I am so so so pleased with this purchase.
Arrived quickly, haven't used yet
Cool Trusal wife like the seller recommend