Touch Control Wireless Earbuds With Power Box
Touch Control Wireless Earbuds With Power Box - PR Global Store
roll over the image to zoom in
---
Product details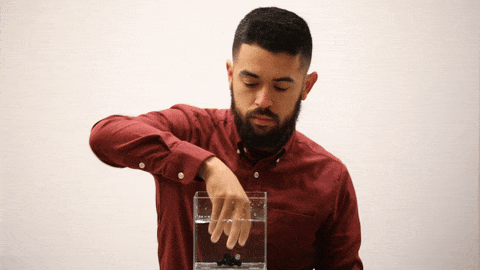 World's Most Professional Wireless Waterproof Earbuds designed with superior Hi-Fi sound and ultra-long playtime. It's your perfect workout companion with secure fit and an IPX-7 waterproof rating.Designed by audio's finest award-winning engineers, the waterproof wireless headphones brings next-generationtechnology to today's active listener.
Superior technology means superior sound: Experience top-shelf sound quality and bask in its incredibly powerful bass, crisp mid-highs, and crystal clear vocals, and have your own personal bubble that encompasses you in premium acoustics. 
Never-Drop Design-Ergonomic and never-drop design.Uitra liht-weight with slicone ear buds guarantees comfortable wearing for a long time.
LED Power Display Technology
Upgraded Touch Technology
Feature:
✅Touch Control 
✅ Superior Sound Quality
✅ IPX-7 Waterproof 
✅ Powered by aptX
✅Graphene-enhanced sound
✅ Ergonomic Design 
✅ Low Latency Bluetooth 5.0
✅ Intuitive Touch Sensor
✅ Never-Drop Design
✅4000mHA 60-Hour Play/Call Time,Over 360-hour Battery Life 
✅ Charging power for your smartphone(As your mobile phone charging bin)

The charging box has a fast charging high quality built-in battery of 4000 mAh. When fully charged, the charging box can support 360 hours of earbuds. After each listening, just put the earbuds back into the chassis to charge. 
Back Up For Your Devices
IT with a massive 2200mAh capacity battery, the charging case can provide additional charging power for your smartphone or other mobile devices. It's a reliable emergency power supply in times of need.

Specifications:
Brand Name: FMJ
Vocalism Principle: Orthodynamic
Control Button: Yes
Active Noise-Cancellation: Yes
Communication: Wireless
Volume Control: Yes
Style: Headphone
Sensitivity: 120±3dBdB
Wireless Type: Bluetooth
Is wireless: Yes
Max Output: 1mW
Line Length: 0Nonem
Support APP: Yes
Function: For Internet Bar
Function: Monitor Headphone
Function: for Video Game
Function: Common Headphone
Function: For Mobile Phone
Function: HiFi Headphone
Function: Sport
Number Of Drivers: 2
Plug Type: L Bending
Package List: User Manual
Package List: Charging case
Package List: Charging Cable
Package List: Replaceable Pads Set
Impedance Range: up to 32 Ω
Connectors: USB
Model Number: M11 S11
Earcups Type: Semi-open
Headphone Pads Material: Silicone
Bluetooth Version: 5.0
Codecs: AAC
Support Memory Card: No
Driver Diameter: 10mm
Resistance: 32ΩΩ
Waterproof: Yes
Frequency Response Range: 20 - 20000Hz
Total Harmonic Distortion: 0%
With Microphone: Yes
Features: Waterproof
Charging Method: Charging case
Magnet Type: Ferrite
Bluetooth version: 5.0
Charging warehouse capacity: 3500mah
color: black,white
Play time: about 6 hours
Feature: Noise cancellation
Available For A LIMITED Time, So Get Yours TODAY!
100% Quality Guaranteed Plus Secure Shipping
Pick Your Colour

 

and

 

Size
Click on the

 

Buy It Now button
Product in High Demand. Whilst Stock Lasts!
WHY BUY FROM PR GLOBAL STORE
PR Global Store was founded in the heart of the United Kingdom with the goal of bringing year round, outside-the-box shopping because as we all know, gifts aren't just for Christmas. We stock nothing but the most innovative and unique products so that you may never again have to hear those dreaded words, "did you keep the receipt?".
The great support we've received from our UK customer base over the years has allowed us to extend our reach to over 50 countries via International Distribution Centres. 
Customer Service is a huge priority for us because let's face it, without you guys none of this would be possible! For this reason we offer around the clock support via email and are happy to answer any questions you may have.
We're so confident in the quality of all the products we design and stock that we offer a store-wide 90 day guarantee on absolutely every item in every single order. So whether you're shopping for a friend, family member, other half or simply looking to treat yourself, enjoy it all with the added benefit of being 100% risk free! 
Click on Buy It Now and experience the PR Global Store Difference
Product reviews
39 reviews
It's delayed due to the virus, but it's solid packaging and thanks as explained
Excellent headphones, took the child-very satisfied.
delivery took long due to covid 19 pandemic, however the item was packed well and as per description, however not so sure about the bluetooth version 5.0 since when i went from one room to another, music which was playing was distorted. same for calls. rest all fine on first glance.
Sound's pretty good. Like a bucket. Connects quickly and without problems.
At first glance, not bad quality. After use I can complement the review
I'm satisfied. They work well, have a good sound, I just received them so I tried them only 10 minutes but I will give comments later if there is anything else to say.
Thank you seller, earphone Cool, the sound is normal, I will go. There was a parcel for more than a month because of this quarantine. Recommend!
Good quality and fast delivery Recommend.
Excellent headset, there are no problems with connecting, the distance of reception is 25-30 meters on the line of sight. The full charge of the headphones holds 5,5 - 6 hours at 50% volume. On the base after 5 charges left 52% I recommend the goods, and the seller!!!
Good earphones! Amazing sound! Definitely they worth their price. Shipping was very fast.
Very well packed and received in no time. Correct timing and good CPR
I experience headphones all day. Everything is super. I adjusted the equalizer on the smartphone, I listen to music sound excellent. The quality is good, no scratches and scuffs. Charges quickly. Very fast delivery. Waited for the goods 2 weeks. Came before the deadline. To be well listened to by the companion, then I do not turn on the full volume of the headphones, otherwise strongly phonite. When you call a video, you can not hear very well. In general, for such a price, excellent headphones. Double-clicked-> scroll to the next song. At Triple press-> scroll to previous song. When you press once-> pause.
Within 3 weeks in house. Ship was really fast.. Plus point is: Fast Charging Good sound also music Separately from mekaar can use. Easy in use Distance where your phone lies and listen Is very good. Even by solid door. Listen Music 6 to 7 hours.. Min point is : 1 earpiece Chinese language different earpiece English Charging to phone/tablet is Very slowly?
They have good sound can be improved, arrived with load, this nice and good price, when you go to bed it feels uncomfortable but we'll continue to try it. Enough Pat charge a few hours
The goods came whole, well packed. Only the headphones are large, not very convenient for small ear. Working condition. Sounds are good. The sensor works. Seller recommend. Thank you.
Item looks really nice , haven?t tried them yet . Will update once it?s fully charged and working :) So far I will recommend seller !!!
The product is very beautiful. It was packed very nicely by seller. I thank the seller very much.
Headphones in the Amur region came quickly, the seller sent the parcel immediately, the quality is decent, their money is worth, the red gum put from their wired headphones from HTC M8, the sound became bass and better, compared to the kit, of course my wired play louder and a little better, but the building is all good and the volume is enough, If not deaf of course.
Before Moscow came in 2 weeks, packed perfectly! Seller respect and respect))), and recommend
, Play, connect with the phone, delivered 3 days later, probably because of the coronovirus epidemic.
Delivery two weeks. Super. The seller sent the order in a few hours. They work fine. Basses OK. I walked all over the apartment without a phone, not a single failure in an hour of listening. Plastic is pleasant. Everything opens, closes. In short for this money everything is just fine. I didn't. I strongly advise the seller and the store. I will try to supplement the feedback later. Excellent headphones for this money. Thank you!!!
Super!!! Yes for such money to take, without a bazaar!!! Pleasantly surprised the sound quality!!! Autonomy listened to video, music, film, Somewhere (without recharging) hours 5-6 is real at 80-90% volume. For audiobooks in general class, works one at a time, without a host and a slave. In general, did not expect!!! Super!!!
The sound quality is just super, the bass is filling the bomb. For such a price headphones fire, I recommend. Seller thanks, sent quickly and came quickly, good packing, all under the film.
Good earphone, good quality, good sound quality, the sound is powerful! The duration of the battery is correct but not exceptional (I expected better) the battery yours is about 3h max.
The goods were sent for a long time. About 10-14 days. They said that the reason for the Spring Festival. On the road, the goods were about a month. Quality and sound satisfied.
Great item! Came without a single scratch! About the sound everything is fine! If you choose between S11 and M11 then know that if you have a small ear sink then M11 will not suit you. After a full charge, the backlight of the headphones and the charge sticks of the left and right are extinguished. As a result, I listened to 20 minutes put back to the station and again the charging from one wand was turned on. The truth was quickly charged. Another week I will use and add a review. P. S came for 25 days in Noyabrsk.
. The packaging was perfect, wine very protected. The Power Bank reached 84%. I'll load them up and see the result of the download and sound. In principle happy with the product. Very reliable seller, perfect communication.
Already experienced and enjoyed
The sound very good. It took Me a bit to pair them up, because I only listened for one of them, but I already made them work. At the moment what I 've used them very well.
The packing was perfect, yet still the box was little bit damaged. I must say they are comfortable in ear, and sound quality is also amazing. Recommended.
Reached 18 days to Lipetsk. In principle, for their price will go. Not much to expect from them. I will use it and write a review later how they behave.
Shipping took a good minute to the USA, but the M11 Earphones are nice. sounds Quality is great, nice Clarity and base. when you put these in your ear, you hear nothing else but the music. easy to pair with phone. but the talk Feature is a little muffled when talking on the phone, I have a note 10 plus. but overall these are a 5 start***** Product,other than not sure how long they last yet but the look and sound good...thanks I recommend these for sure...
??????? earbuds ?????. sounds quality ?? superb. ???????? ?? earbuds ??? ????. thank you seller.
Pretty good packaging. Headphones sound and quality is great! Nice bass & clear sound. Pairing is fast. All Thanks to the seller. Great product, Highly recommended
Everything is exactly like in the description. the sound is not for music lovers, but for me the norms. A minus for this device I consider an unpleasant delay in the sound between the speakers. But if you use them one at a time of listening increases at times if the headphones had the function of adjusting the balance through Bluetooth, it would be cool. They play their money.
Very good material and super fast, strongly recommend. Thank you very much.
Determined a good Product. Is unfortunately not compatible with Android. My mistake, I have not seen. Very fast Delivery 12 Days to Germany.
All OK, consistent with the description. Any problems with Bluetooth connection.