The Original Ultra Thin Bunion Corrector | Bunion Sleeve
The Original Ultra Thin Bunion Corrector | Bunion Sleeve - PR Global Store
roll over the image to zoom in
---
Product details
NOW AVAILABLE WITH A 
NEW MICRO PRESSURE REDUCTION HOLE. 
SPECIAL FEATURE REDUCES PRESSURE ON THE BIG TOE FOR GREATER COMFORT.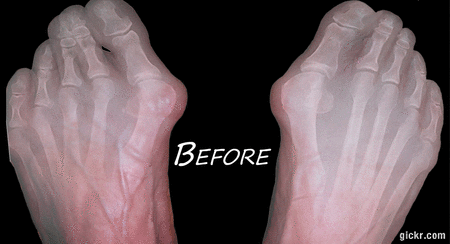 FEATURES:
Treatment for bunions doesn't have to involve surgery, consider all your options before you commit to drastic action.
Bunion Sleeve is ideal for people suffering with mild to moderate bunions.
The ultra thin bunion corrector is lightweight and comfortable to wear with shoes, so you can go about your everyday life, free from pain.
This orthopaedic product is ideal for active people looking for relief and is available in a variety of sizes, for both men and women.

Perhaps you need one for each foot? 

Buy TWO or more

 and save up to 20% off the RRP.

Bunion Sleeve - The Ultra Thin Hallux valgus Corrector - Non-Surgical Bunion Orthopaedic Treatment For People Who Like To Stay Active.

Relieves mild to moderate bunions (Hallux valgus) and provides good support for post-operative care.

Ultra thin (0.4mm) and can be worn comfortably with socks and shoes during any activity.

Ideal for active people and perfect for runners and walkers (unique non-slip heel) Separates your toes naturally, slowly releasing built up tension and relieving soreness.

Gently repositions the big toe to its more natural alignment, helping to improve balance and gait.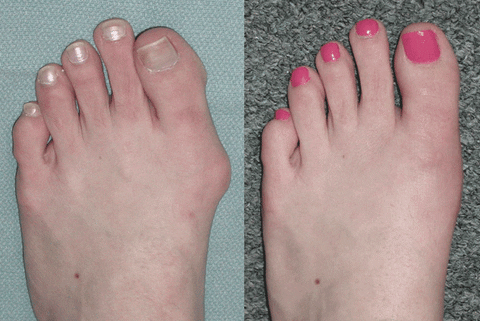 Bunion Sleeve relieves mild to moderate bunions by gently realigning the big toe and taking away pressure from the other toes, releasing built up tension and relieving soreness. Bunion Sleeve can also give post-operative relief. Bunion Sleeve is ultra thin and comfortable and can be worn with socks and shoes. Suitable for both day and night wear.
Specifications:
Light and only 0.4mm thin material.
Easy and comfortable to wear.
The fabric has a non-slip function where it touches the skin.
The surface of the fabric is covered with a material called PowerNet, which has a moderate amount of tension and stretches in both directions to allow a perfect fit.
With no thick hem, ultra thin Bunion Sleeve lies flat with no bulkiness. Breathable and flexible.
Odour and bacteria resistant materials. Anatomically shaped for either the left or right foot.
Materials: nylon, polyurethane.
Nude skin colour. 
Available For A LIMITED Time, So Get Yours TODAY!
100% Quality Guaranteed Plus Secure Shipping
Pick Your Colour

 

and

 

Size
Click on the

 

Buy It Now button
Product in High Demand. Whilst Stock Lasts!
Product reviews
9 reviews
Super arrived fast, arrived well all products i recommend to seller 100% everything as the picture, thanks
Got to murmansk quickly, the package was excellent, thanks to the seller
soft and comfortable. order Size S. Tight and fit just right. recommended. Five
It remains more than to try
The goods were almost 2 months old. But the order and the seller is satisfied, the material is pleasant, the size coincided
Good stuff. Shoe size s 36
The sleeves are comfortable to ware and I have taken a photo of before I started using them so that I can compare after a couple of months , but I have to say I feel my bunion is starting to look better already after 1 week .