Orthopaedic Plantar Fascilitis Arch Support Insoles
Orthopaedic Plantar Fascilitis Arch Support Insoles - PR Global Store
roll over the image to zoom in
---
Product details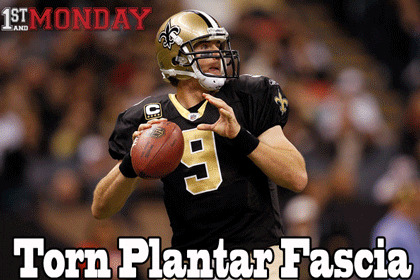 SUCH A SIMPLE SOLUTION! 
Our Cushioned Orthotic Arch Support Pads
 

help ease the pain caused by Flat Feet and Arthritis!

These 'semi-socks' provide you with all the support and comfort you need for tired, achy feet. They have built in padding on the underside to help raise fallen arches and eliminate pains associated with flat feet. 

Support Pads will also help to relieve symptoms of plantar fasciitis.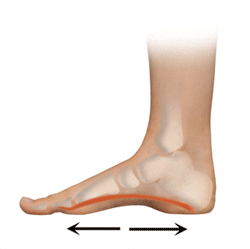 FEATURES:
Natural Remedy – Works perfectly to lift fallen arches, fix flat feet & help correct other foot issues.
Body Fixture – Helps reduce pain in the lower back, hip, knee ,heel, arch and ball of foot.
Comfortable – They're perfect for everyday use and you don't even have to wear shoes!
One Size Fits All – No measurement required,

 

Support Pads

 

will fit any foot size or width.
Specifications: 
Material: Fabric
Color: Black & Green 
Size: One Size fits All
Dimension: 3.9 x 3.4 x 0.8 inches
1 pair of pads (left and right)
Available For A LIMITED Time, So Get Yours TODAY!
100% Quality Guaranteed Plus Secure Shipping
Pick Your Colour

 

and

 

Size
Click on the

 

Buy It Now button
Product in High Demand. Whilst Stock Lasts!
WHY BUY FROM PR GLOBAL STORE
PR Global Store was founded in the heart of the United Kingdom with the goal of bringing year round, outside-the-box shopping because as we all know, gifts aren't just for Christmas. We stock nothing but the most innovative and unique products so that you may never again have to hear those dreaded words, "did you keep the receipt?".
The great support we've received from our UK customer base over the years has allowed us to extend our reach to over 50 countries via International Distribution Centres. 
Customer Service is a huge priority for us because let's face it, without you guys none of this would be possible! For this reason we offer around the clock support via email and are happy to answer any questions you may have.
We're so confident in the quality of all the products we design and stock that we offer a store-wide 90 day guarantee on absolutely every item in every single order. So whether you're shopping for a friend, family member, other half or simply looking to treat yourself, enjoy it all with the added benefit of being 100% risk free! 
Click on Buy It Now and experience the PR Global Store Difference
Product reviews
11 reviews
On my broad leg tugovato. Soft, the material is like durable. Shipping went long
Great for preventing flat feet in kids.
Love the product but wish the band is not so tight.
Insoles are preventive, if flat feet are already obvious not much help, the roller is not hard enough, but took the child, i think that their role will play. Stitched neatly, thread does not stick out, there is no smell.
The pads is good. Doesn't shift when wore. The tightness of the band is just right.
Comfortable insole, the lining really liked, i will order more
it was super fast delivery, amazing
The quality is good, as in the picture, for 6 years came perfectly. There is no smell, the elastic band is dense.
long delivery, but flatfoot correctors are super, thank you, I recommend the seller
Comfortable things to support the foot. Less legs get tired.