High Waist Tummy Tuck Waist Shaping Panty
High Waist Tummy Tuck Waist Shaping Panty - PR Global Store
roll over the image to zoom in
---
Product details
Want to create the ultimate hourglass figure? Smooth lines and create curves with our slimwear pants. Ultra high waisted for ultimate comfort!

71%

 

of our customers buy 2 pieces or more to alternate when one is being washed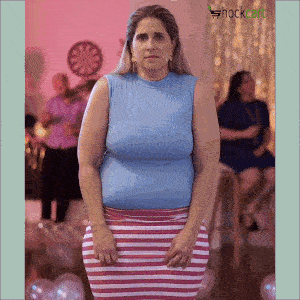 FEATURES:
Instantly

 

compress your tummy and make you look

 

slimmer.
Made from

 

super stretchable, comfortable and breathable

 

material.

DOESN'T ROLL 

It can be used for

 

postpartum,

 

post-surgical

 

or as a foundation garment.
Sizes to fit: XS/S, M/L, XL/XXL, 3XL and 4XL. (US, UK/AU and EU size chart below)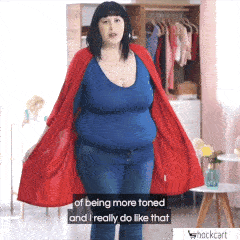 SIZE CHART
5 sizes available: S, M/L, XL/XXL, 3XL and 4XL.To measure waist size, please measure once inch (2.5 cm) above the belly button.
If your size is between sizes, please choose the bigger size.
Garment care: Hand wash only. Do not machine wash, bleach or dry clean.



PRODUCT SPECIFICATIONS
| | |
| --- | --- |
| Material | Spandex, Polyester, Cotton |
| Size | S, M/L, XL/XXL,3XL and 3XL |
| Weight | 0.2lb. / 90g |
PACKAGE INCLUDE:
1 x High Waist Tummy Tuck Waist Shaping Panty
Product reviews
34 reviews
Trusel is cool. at first unpacking, thought my ass 118 cm will not fit, but not very even climbed. it does not pull very much, it may be necessary for a smaller size, but the folds of the caterpillar pick up. in general, i am satisfied with the purchase. the seams are even, the threads do not stick out. sewing neat. the fabric is dense, pleasant to the body. when sadissya does not roll off the abdomen, it is convenient. i do not attach a photo on myself. k. I'm shy of my fat man.
very good and easily worn. fits perfectly and covers everything, very fast shipping 2weeks in the UK.
fast delivery and the material is really good .
WOW! WOW! WOW!!! I ordered from a couple different companies to find best slimmers. THIS IS THE COMPANY TO BUY FROM....especially if you are a big, beautiful lady. These slimmers are PERFECT! They are quality made, and you may actually be able to shimmy into them. They are baby soft to the touch, but strongly made. They have good support, but won't strangle your body or legs. You feel GOOD wearing them, not like you are being mercilessly squeezed. I am staying with this company. I paid a couple dollars more, but got such quality and value it was worth it!!! Thank you Seller!!!
Quality material. Great stitching. I'm a size Medium, 5'8", 145lbs. I brought size XL. I sized up too much. It hugs but not a sculpture silhouette. I needed a size small or medium. Arrived in 1 month.
Great thing. Has bones. Very nice to the body
The difference i do not see, the first photo in the dress is without these panties
He arrived in 10 days. Well packed. Quality product. It costs a little to put it the first time but it looks great. It doesn't smell bad. I recommend the seller.
Pulling is not strong, but the stomach is selected. Comfortable, pleasant to the body, nowhere presses anything. I do not regret that i ordered. Seller recommend.
Extremely pleased with shipping. I am very pleased with the material in the product. Actually quite comfortable too! I will be buying additional ones soon
I bought it for a friend. She still haven?t use it yet. But it seems like a good product. The seller and I did not communicate shipping was slow but I got the product.
On the parameters 177-96-80-106 the size approached, a small effect of tightening the tummy, too small. The length of the top reaches the chest, and from below slightly crawl up when walking. In general, a useful thing in the wardrobe, the silhouette corrects. Delivery 2,5 to moscow.
looks nice, size is good, keeps the belly at least you can feel a slight change with same tight clothes. I hope it will the same after using few times.
Super quality and fit perfectly and fits completely!
Perfect fit. Is not too tight, but corrects nicely so comfortable to wear. Normally I have size M/L and for this panties chosen for XL-XXL.
it's very good, and fast shipment, thank you seller.
Goods came in perfect condition within 2 weeks. Super product.
These are probably the best shaper-product I?ve ever had! Super! Size xl -xxl is perfect, waist 84 hips 106.
Came as described. Highly recommend seller/product
The material is very nice. It gives firm to moderate support. I am a US size 12/14 and I order XL, think I should have ordered a size up.
received in 2 weeks...fits great holds everything in place....I wear a 14/16 and the xl-xxl fit perfect!!
Material is good. I?m happy with the product. I haven?t tried it on yet but I think it will be fine.
Adorable this time I'm very happy thank you only it takes time
Fast delivery, good quality, very thick material, tight you up pretty good. For size chart. I am size s, by chart bought size ml fit perfectly. Good quality, fast delivery, the size is chosen according to the seller \'s table, everything is pulled up super.
Product is as described online; very study and beautifully made; seamless. I wore it the second day after its arrival to a family gathering. My shape was enhanced enough to make me feel a bit more self confidant in my dress. I'm very happy and will order again in the near future.
I'm 2 xl american pedi big girdle because in china the sizes are small and i look good. i like it very much i recommend I like the material. I arrive fast the merchandise will buy again
very nice product like picture the straight is good
it came on time it wasn't just left at my front door it was hand-delivered I wish it was more people like that came on time very prompt very courteous all thumbs up
It's soft and has the good quality I wish I get a smaller one. I am size 8.
Fast shipping. I tried it on and it's very comfortable, i recommend
Really good and doesn?t roll down, item as described
2 weeks to USA, I ordered a M/L and it fits nicely. I weigh 124 lbs, 5'6 for reference.