Glowing LED USB Rechargeable Dog Collar
Glowing LED USB Rechargeable Dog Collar - PR Global Store
roll over the image to zoom in
---
Product details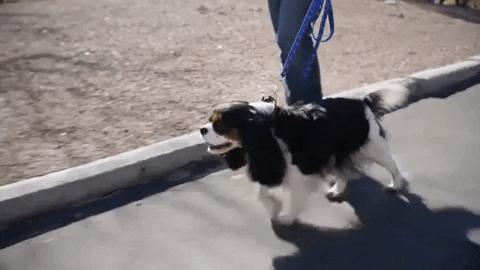 Want to keep your dog safe during your late evening walks? THIS WILL SAVE YOUR DOG'S LIFE - Vehicles will see your dog well in advance with this LED collar - ALL THE TIME
LED lights are perfect for dog collars because they don't heat up and they last much longer than other light sources. Not only that, but they're perfectly fine and safe when touching your dog's fur or skin.
FEATURES:

✅ LED powered collar - designed to help you and people around you, see your pooch in the dark
✅
 

USB rechargeable 
- no batteries, simply plug in using a USB and charge up!
✅
Waterproof

 
- great for all seasons, all year round! 
✅
Simple switch

 
- easy to turn off and on with a simple click of a button
✅ 
Keep your dog safe
with these illuminated LED nylon collars.
✅ 
These life saving collars
for your dog are study
✅ 
 4 luminescent colors, display in 3 flash modes and have a quick release buckle.
Material:

 Nylon

Season:

 All Seasons

Features:

 Reflective, Quick Release, LED Lights
Three Flash Modes:

 

1) steady light 2) fast flashing light 3) slow flashing light

Size: 

S/M/L
Available For A LIMITED Time, So Get Yours TODAY!
100% Quality Guaranteed Plus Secure Shipping
Pick Your

 

Size (adjustable)
Click on the

 

Buy It Now button
Product in High Demand. Whilst Stock Lasts!
WHY BUY FROM PR GLOBAL STORE
PR Global Store was founded in the heart of the United Kingdom with the goal of bringing year round, outside-the-box shopping because as we all know, gifts aren't just for Christmas. We stock nothing but the most innovative and unique products so that you may never again have to hear those dreaded words, "did you keep the receipt?".
The great support we've received from our UK customer base over the years has allowed us to extend our reach to over 50 countries via International Distribution Centres. 
Customer Service is a huge priority for us because let's face it, without you guys none of this would be possible! For this reason we offer around the clock support via email and are happy to answer any questions you may have.
We're so confident in the quality of all the products we design and stock that we offer a store-wide 90 day guarantee on absolutely every item in every single order. So whether you're shopping for a friend, family member, other half or simply looking to treat yourself, enjoy it all with the added benefit of being 100% risk free! 
Click on Buy It Now and experience the PR Global Store Difference
Product reviews
79 reviews
?GREAT QUALITY ?AMAZING PRICE ?LONG DELIVERY
Normal for your money, everything works, burns brightly.
The collar came quickly, packed in a bag and in a "pupyrku", so that all plastic parts are whole, a little wider was than expected and it is a pity that in the size range there is no xs, s on small, but a thick dog is too big a little, well, nothing... But otherwise satisfied over all measures))) light green collar is very bright, made quite qualitatively, the duration of the charge was not time to check, the wiring for charging in the kit. Thanks to the seller for the fast quality work.
The product meets expectations!
I ordered the smallest s, still bolshevat, three modes, charged, thank you to the seller, i recommend.
very visible in night!! recommended.. i suggest picking a larger size, extra large for a huskey is ok but too small! keep your pets safe:)
50 days. not tracked. lit, but not as bright as i would like. wire for charging. we will test charging off.
Good goods, it came on time to the post office, in the dark it burns brightly, 3 modes, yusb input closes, charging lasts for a long time, very satisfied, doberman took l, perfectly approached.
The cat is too big size s, but the maine coon is normal
Better than I've expected. It is bright. But the battery is small. I have to recharge it after 2 days of usage. The materials are cheap but it's perfect for its price. Definitely recommend it.
Rychl? dod?n?, doru?eno v po??dku
Very well. Item perfect. Fast shipment.
Delivery 1 month. Collar class. I advise everyone
The collar is good, but m large for jack russell 7 months.
I liked it very much, prishol very quickly
Love it will be ordering MORE! walkies in the Dark is so much easier! and came with a charger.
Perfect, best shopping fast and good
It was a gift for our daughters pet they are delighted with it!
Perfect for following a chocolate brown pup at night....just wish it came with a remote control!
Everything came working. it's called from a computer or laptop.
Very good product thank you seller
Took xl for labrador-came up
He's huge, of course! On a puppy of a huge dog. But the kite! I ordered a smaller size from another seller. And this will be used in winter on the fur coat at the waist of the dog)))
I walk with the dog in the dark, without a leash, in the park area (shrub, trees, high grass). i think that a flashing collar in this case is extremely necessary. In the rare flashing mode, the battery lasts about 4 hours.
Ok but for that terrier bolshevat even the smallest
The collar is excellent. Works. The description corresponds. Delivery to moscow region 42 days.
Excellent Collar, Very bright light, very slow to get here, Many Thanks.
Good collar, but it was two months
Great collar. The delivery is a little pumped, on the last day of the buyer's protection came, but it's trifles
Kokybi?kas, typewriter mano jork?yriukui Kuris sveria 3kg. per didelis. didesniam ?uniui, super Butu
The collar is good... But it is possible and cheaper) the bright yellow itself, and the diode inside is dirty orange. Therefore, the glow is a little disappointing. But in general-you can take)
The cat is big, but the collar is good!!!
Good collar! There's a glowing one. Charging keeps. For spitz wide. Wear
They all arrived, they look very good quality. It works perfectly. I recommend the seller.
The collar of his money is worth, problems with regulation and in the zeel norms
This collar glows perfectly in the dark. Just what you need for evening walks. How much does the charge hold-has not yet checked. Charger with included
nice thing, very handy that it can be USB recharged. Recommended!
It glows brightly, everything is visible in the dark. There are 3 modes-slow flashing, fast and just shining. Until it was discharged, it came immediately charged.
It glows very brightly. Plus two flashing modes. Of the minuses: plastic on the buckles is flimsy. For medium and large dogs it is impossible to use as the main collar. Moisture protection of electronics is completely absent, so in heavy rain it is not worth wearing. Bathing in it a dog especially.
Cool leash, came charged, so until i charged, 3 modes, shines brightly, a little large, so the leash on it does not cling, fly! but a very bright dog now i see in the dark well! she took s on a standard sneeze.
Delivery month, four days, in appearance, decent goods, came charged, let's see how long ........
Very good collar, bright shining, easy to use, light and weightless
It was about a month. Usb charging included. Not included yet.
Otrzyma?am both collars But White does not shine to end as if was zawilgocona
It works great! Very bright!
The parcel went sooo long. Collar such as in the photo, everything works, there is usby charging, the dog has not yet dressed and in the dark did not walk. Purchase satisfied. Thank you.
Just like the description. i had a problem with the first shipment since the product arrived damaged but after contacting the seller, everything was resolved quickly and effectively. 100% recommended
The necklace is very nice a little big for me chihuahua
Description compatible in 100%. Super workmanship very well lights
The collar is cool, came relatively quickly-weeks three. Quality is good. Everything works properly
Quite good quality, came charged, shines well.
Shipping super fast, everything works
Ordered 19.01., received 22.02 in pskov. the size approached the topodel. everything works. Thanks to the seller and further success.
Came for a month in krasnoyarsk. well shines, 3 modes
Very cool dog collar. Lights very well.
Everything is super working well and fast delivery, on a small breed spitz took the size s, more than anything tightened and keeps well. i recommend
Very light and very convenient at night. I am happy with my purchase!
came in late but looks good. I'm happy
The order came quickly. Packed well. I advise the seller.
it works, its suit perfect, its made with good quality , i m happy about this purchase :D
The collar is good, we are ill but i easily sewed it. Thank you very much seller
Everything works. Done well. The only thing, the size did not fit, on a large toy terrier large very
Charged via usb, but there is no indicator and it is not clear how much to charge. Lit in three modes. You can see well. The charge is enough for one, two weeks. The strap is adjustable. I recommend
Looks a lot. Same as in the photo. It's a little too big for my valencian mouse. For the time being,
The expected. But the necklace light this color, orange, doesn't look much, just light the strip at the ends. I ordered another one just like it but blue and it looks double.
Thank you. Durable fabric. There was a parcel more than a month to moscow. Glow bright. Multiple mode.
Good shopping, lights up very well, so i have located my dog at night even if he walks away from me.
Awesome to see you?re dog in the dark.
The necklace is very nice and it's like in the pictures. The fast delivery. In less than 2 weeks. Very happy.