Foldable LED Pocket Lamp (Set of 2)
Foldable LED Pocket Lamp (Set of 2) - PR Global Store
roll over the image to zoom in
---
Product details
You're alone, and it was total darkness, you couldn't even see your hands even if you waved them right in front of your eyes... 

Your phone's dead and you're now starting to panic. 

The darkness started to fill your head with wild imaginations and anxiety, all you could think of was to find a source of light.

You'll never be in that situation with the innovative Foldable LED Pocket Lamp. 

It is a portable, card-sized, safe-to-touch LED light for any urgent situation that needs some light, such as power outage, walking in the dark, etc. 

The Foldable Pocket Lamp can also be used for non-emergency cases such as using it to read a book outdoors.
Get Two LED Pocket Lamps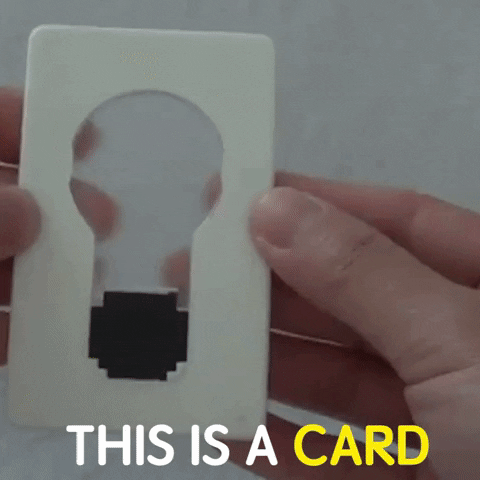 Carry it anywhere with you! Designed to fit into wallets and purses, our card lamp is ultra-slim and engineered in standard credit card size.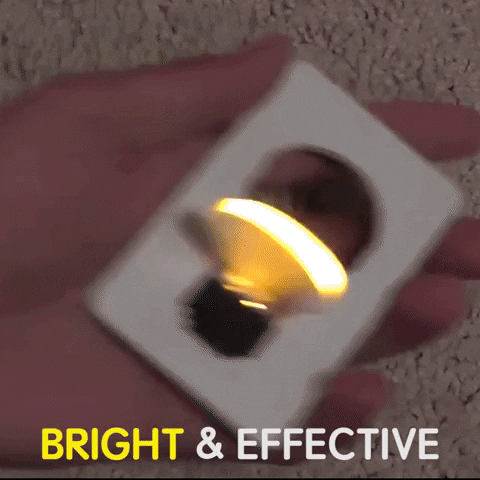 Handy LED light pops up to provide you instant illumination. Powered by a long-lasting 3V battery (included), it keeps on glowing when you need it. 
Urgent Usage:

 Specifically design for urgent use when there is a power outage or needs of a light source. 

Easy to use:

 Handy LED light pops up to provide instant illumination and atmosphere.
Compact:

 With its ultra-slim credit card form factor, carry it anywhere.
Innovative idea:

 Create a lasting impression and a memorable talking point with its unique design. 

Long-lasting:

 Replaceable 3V battery for all the light you need

Multi-purpose:

 Perfect for special occasions, dinner parties, birthdays, deck parties, camping trips.
Color: White
Card Size: 8.6 x 5.3 x 0.35 cm
Voltage: 3V
Power Source: CR1220 Li-battery (included)
Capacity: 5000 days of continuous use
Certifications: CCC
Replaceable Batteries
2 x Foldable LED Pocket Lamp
Available For A LIMITED Time, So Get Yours TODAY!
100% Quality Guaranteed Plus Secure Shipping
Pick Your Colour and Size
Click on the Buy It Now button
Product in High Demand. Whilst Stock Lasts!
Product reviews
1 review
Very nice Always one little light in my bag