Extra Strong Fitness Resistance Loop Band
Extra Strong Fitness Resistance Loop Band - PR Global Store
roll over the image to zoom in
---
Product details
Up your game and maximize your workouts with this resistance tool that intensifies both upper and lower body training in a variety of strength, speed, flexibility and rehabilitation exercises.
10% longer than the standard Resistance Loop™, perfect for taller exercisers
Portable, lightweight and easily slips into a gym bag or suitcase
Adds challenge to bicep curls, lunges, core work and more
Increases functional exercise options
RESISTANCE LEVELS:  for strengthening upper and lowerl body parts. No more additional bands to purchase as your strength increases, just switch to one of the included higher resistance bands. Great for all types of home workouts for, strength training, endurance, stretching and physical therapy rehabilitation exercises.

CUSTOM SIZE  LOOP BANDS -- These Exercise Bands will allow you to achieve your desired results SOONER with Flex Active Sports Premium 100% Natural Latex Bands. These durable loop bands are built for the most intense workouts for years and years. 

EASY RESISTANCE ADJUSTMENTS: Our Loop Bands can be used together at one-time to create multiple levels of resistance. These are GREAT for P90x, Insanity, Crossfit Training, Yoga, Pilates, Beachbody, Physical Therapy, Strengthing, Toning Upper and Lower body. You can also isolate and target glutes, legs, hips & knees.

USED BY TRAINERS and PHYSICAL THERAPISTS - These custom bands are used as Physical Therapy Bands for Recovery after Torn MCL, Torn ACL, Knee replacement, Isometrics / stabilization exercises, Monster walks, lateral walks, goblet squats, Improving mobility & Meniscus / Patella rehab.
Can be looped around the hands, feet or both
Adds resistance to weight training
Maintains its original shape
Increases functional exercise options
Avoid stretching the Resistance Loop in such a way that it may snap and injure the head or the eyes
Do not overstretch the Resistance Loop by more than four times the resting length—a maximum of 15 ft (4.5 m)
The Resistance Loop is not a toy. Do not allow children to use the Resistance Loop unsupervised
If you experience sharp pain, dizziness, shortness of breath or become lightheaded with any exercises with the Resistance Loop, stop immediately and consult a physician
Those with latex sensitivities should consult a physician before using the Resistance Loop
Always consult your physician before starting any new exercise regime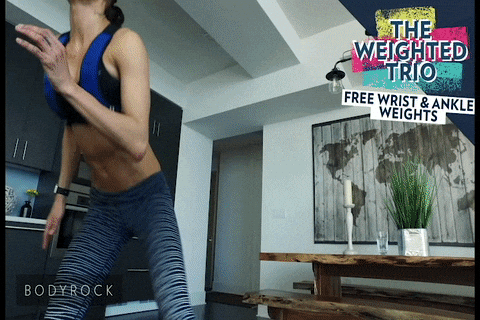 CHOOSE FROM THE FOLLOWING OR BUY A 6 PACK BUNDLE:
Available For A LIMITED Time, So Get Yours TODAY!
100% Quality Guaranteed Plus Secure Shipping
Pick Your Colour

 

and

 

Size
Click on the

 

Buy It Now button
Product in High Demand. Whilst Stock Lasts!
WHY BUY FROM PR GLOBAL STORE
PR Global Store was founded in the heart of the United Kingdom with the goal of bringing year round, outside-the-box shopping because as we all know, gifts aren't just for Christmas. We stock nothing but the most innovative and unique products so that you may never again have to hear those dreaded words, "did you keep the receipt?".
The great support we've received from our UK customer base over the years has allowed us to extend our reach to over 50 countries via International Distribution Centres. 
Customer Service is a huge priority for us because let's face it, without you guys none of this would be possible! For this reason we offer around the clock support via email and are happy to answer any questions you may have.
We're so confident in the quality of all the products we design and stock that we offer a store-wide 90 day guarantee on absolutely every item in every single order. So whether you're shopping for a friend, family member, other half or simply looking to treat yourself, enjoy it all with the added benefit of being 100% risk free! 
Click on Buy It Now and experience the PR Global Store Difference
Product reviews
47 reviews
The order came quickly, in 2 weeks! Seller-well done! Ordered 5 fitness tapes, came the order in a bag! Cool! Recommend!
For the beginner it will be excellent, the load is tangible.
The product came of good quality, only the colors of the rubber bands were different (in the photo other colors). But the rubber bands are beautiful. They are attached with a bag with a lace and a gift: a bright light green elastic band of small resistance. Thank you seller!! Recommend
Perfect. The elasticity is the required one and we have loved it. Very recommendable.
Super fast delivery, excellent quality.! Order more
Delivery fast The quality is excellent. 100 cm as stated. In width 7mm. It is very convenient to do training on top, perfectly works out the back. She certainly can not be inflated, but you can tighten the body before summer. I have been using for a month now To buy recommend
Excellent elastic, already checked it in the case. For girls is suitable for training top. Feels 10 kg maximum. I do not know how to stretch it, so that it was 20 kg, I do not risk it. The quality struck me, the rubber is thick, there was no smell, without marriage. Came also clearly on time, with tracking. I'll order it again, harder.
Didn't use yet but looks great
I just got him home. It met the delivery date. Material quality looks good. I just ran tests on all the bands and everything's fine. There are two bands that are practically equal tension but it's no problem, it even suits me. For the price it is worth and I highly doubt that other branded ones are better. Get a carry bag.
The parcel is late for a week, the estimated period, but I'm very pleased! Special thanks to the seller for the gift! I have not yet experienced, but in appearance and touch-dense. Came rubber bands in a bag, carefully open the parcel, I cut my bag a little :( The colors are a little different, if anyone cares, and I like everything. All sizes and quantity as in the description, I recommend!
Excellent rubber bands, not the first set in the sports section I take.
Ordered 17.04 came 12.05. All as in the description, let's see how long it will last. Only color 3,2 cm blue.
I ordered a red 20 kg, came Black 20 kg, the color was unprincipled, so 5 stars, the seller put a note that apologize for the color mismatch and put the hair rubber
The band is very nice and this is the second i buying it because it?s good quality
Delivered to Samara quickly. Ordered red, but sent with the same load Black. Checked, stretches well, without defects.
It is very useful, fast shipping and considerable quality. The only paste is that the color doesn't match the one I ordered.
Rubber is good, everything corresponds to the description. Recommend
The elastic is cool, I always wanted to take it Took purple (looked at the waterwaters and decided this), the effort is ideal for all muscles, tried and on the bar (front vis) helps well In general, you should not regret your money
Great quality, it's the second I buy and I'm very happy. Fast shipping. Everything is perfect.
Came quickly, the packaging is good, with the seller did not communicate
The elastic band went for about a month, took black, helps to add 5-6 approaches, when the muscles clogged after training with their own weight, I can do 70 kg without gum 3 approaches for 20 repetitions, I want to take a green elastic band, less black I do not advise if the weight is more than 70 kg. thank you.
perfect product, high quality! recommend
great resistance band for training, loved it and ordered another one.
Super) for weight 56-58 kg blue elastic band is very elastic. Too easy to pull up (can fit if you need a small load on your hands). With an elastic band it turned out to make 25 pull-ups. Without it could only do 5.
Everything is fine, the goods match, sending and shipping fast!!!
The item is sent in 15 days to Lithuania, the quality is satisfied, the smell is small, the length is 1 meter. thanks to the seller for the fast delivery.
The goods were brought during exactly the date. The quality of rubber is excellent.
Good quality rubber bands. I ordered the second time from this seller, everything is clear. Black (30 kg) was much tougher than red (20 kg), so you have to bribe blue. If anyone will understand-left foot I step on a red rubber band, the right hand of 20 mahs on the Delta in the direction easily-with a black never)) if you press the black up, then the load as a dumbbell 12 kg. The sensations of the load on the joints are less than with the iron, and it pleases. A spoon of tar is a price, four hundred wooden for an elastic band is expensive.
Well, very good quality, it's a pleasure to work with them. Conformity to the declared kg. I recommend to buy.
Rubber great quality, not ?miesz?. To Poland next in 10 days.
The elastic came for 21 days in the Primorsky edge of excellent quality, bought for training lifts perfectly helps to learn and gain weight, I recommend the seller.
Everything is fine, the goods match, sending and shipping fast!!!
Everything corresponds to the description. Took for training the horizon.
The bands are a fantastic form of implementing progressive overload into your weight lifting routine when you have limited weights. The bands are extremely durable and can be used in many ways. They're awesome :)
The tape is excellent, the weight is 77 kg, for tightening for the first time the most
Very quickly came gum. Good quality, at its price!
Great product, I'm used to doing hypertrophy and therefore taking a lot of weight, as an alternative it's fine if you know how to use it
Good thing. I bought a red one for 20 kg, in the case I checked and I really liked it,.
Product according to the description, fast delivery
I have bought 4 bands from this seller. They were all amazing. I left 2 of them (red and purple) in my outside gym a summer and a winter, getting used regularly by 5 people and 7 months later are still in top condition. When you consider its price, this product is a must have for any home or even small gym.
Great tape. The order was received in three weeks, and ordered on March 12.
bands are superb, tension is nice. but it was oily when I opened it and was at gym, so that created little bit of inconvenience.
perfect. arrived with a little residual oil which is a reminder of how to care for these things long term