Chameleon Glasses - Auto-Adjusting Photochromic Day and Night Sunglasses
Chameleon Glasses - Auto-Adjusting Photochromic Day and Night Sunglasses - PR Global Store
roll over the image to zoom in
---
Chameleon Glasses - Auto-Adjusting Photochromic Day and Night Sunglasses - PR Global Store
---
---
Product details
Know exactly where to cast your bait and catch more fish!
Chameleon Glasses - Auto-Adjusting Photochromic Sunglasses changes its intensity based on the sunlight it comes in contact with, which means that Chameleon Glasses is perfect for fishing on rivers, lakes, and even at sea! The Chameleon Glasses protect your eyes without interfering with your perception of color or sharpness. You can, in this way, spot more fish and increase your chances of catching fish.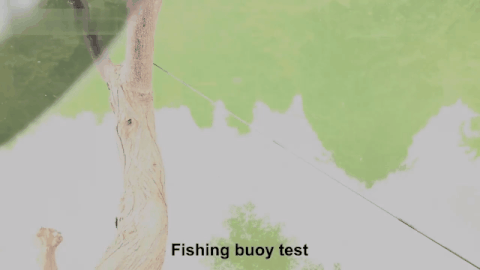 Chameleon Glasses is made of special photochromic polarized lenses. It's also great for driving at night or in dark environments. The lenses are light-colored transparent to enhance visibility while effectively reducing the glare. During the daytime, it can effectively filter the intense light, improve the visual sharpness, reduce eyes fatigue, and keep the eyes always in the most comfortable state of outdoor activities
FEATURES:
Auto-Adjustment - The lenses are dark in bright sunlight but clear in low ambient light conditions.
Photochromic Polarized Lenses - Reduce irritating reflections and glare caused by light reflected from surfaces such as water, road, sand, or snow. It absorbs 100% of UV light and eliminate 99% glare light.
Lightweight - Al-Mg Alloy Metal frame.
Adjustable Temple - Nose pad and flexible arm bring you a better and comfortable wearing. 
UV 400 Protection - Blocks all three ranges of ultraviolet radiation: UVA, UVB, and UVC and protect the human eye 100% from harmful effects of the sun rays. 
Specifications:
Special Features: Anti-glare
Special Features: Polarization
Special Features: Anti-UV
Name: Polarized Photochromic Sunglasses for Driving
Model Name: C40467
Lens Width: 62mm
Lens Height: 38cm
Material: Frame:PC Lense: TAC
Usage: Driving, Fishing, Climbing, Hiking, Outdoor Sport
Face Shape: Round face,Long face,Square face,Oval face
Gender: Men, Women, Male, Female
Weight: Ultralight 16g
Features 1 Driving Goggles: Eyewear, Driver Goggles, Sunglasses
Features 2 Photochromic Sunglasses: Discoloration lens, can change color with sunlight changing
Features 3 Polarized Sun Glasses: Night Vision, Photochromic, Polarized, UV400
Features 4 Night Vision Goggles: Spring temple design, comfortable to wear
Package: 1pc
Available For A LIMITED Time, So Get Yours TODAY!
100% Quality Guaranteed Plus Secure Shipping
Pick Your Colour

 

and

 

Size
Click on the

 

Buy It Now button
Product in High Demand. Whilst Stock Lasts!
WHY BUY FROM PR GLOBAL STORE
PR Global Store was founded in the heart of the United Kingdom with the goal of bringing year round, outside-the-box shopping because as we all know, gifts aren't just for Christmas. We stock nothing but the most innovative and unique products so that you may never again have to hear those dreaded words, "did you keep the receipt?".
The great support we've received from our UK customer base over the years has allowed us to extend our reach to over 50 countries via International Distribution Centres. 
Customer Service is a huge priority for us because let's face it, without you guys none of this would be possible! For this reason we offer around the clock support via email and are happy to answer any questions you may have.
We're so confident in the quality of all the products we design and stock that we offer a store-wide 90 day guarantee on absolutely every item in every single order. So whether you're shopping for a friend, family member, other half or simply looking to treat yourself, enjoy it all with the added benefit of being 100% risk free! 
Click on Buy It Now and experience the PR Global Store Difference
Product reviews
2 reviews
Glasses are what we were looking for. Comfortable to wear.
Gust like it said in the ad perfect love them to bits even forget l wearing them there so comfortable