BRAND NEW Upgraded Lash Lift Kit with FREE EYE PADS &LIFT PADS
BRAND NEW Upgraded Lash Lift Kit with FREE EYE PADS &LIFT PADS - PR Global Store
roll over the image to zoom in
---
BRAND NEW Upgraded Lash Lift Kit with FREE EYE PADS &LIFT PADS - PR Global Store
---
---
Product details
Creating volume and length that will never fail, the Lash Lift Kit is the perfect lash solution for short straight lashes. It allows your eyelashes to reach their full potential without the need for expensive extensions or daily use of mascara and curlers.
BACK IN STOCK!
NO MORE EXPENSIVE EXTENSIONS
The simple lifting process only takes a few minutes and can be easily carried out by yourself from the comfort of your home. Once complete, you're left with beautifully long and lifted natural lashes for nearly 2 months! Now you can wake up to perfectly curled lashes every morning, without the added hassle.
Long-lasting, 6-8 weeks

Upgraded Version includes New and Improved Adhesive
Safe & Easy
Home Treatment
Maintenance and hassle-free
Water and mascara friendly
Quicker morning routine
For all lash types and lengths
Natural and irritant-free
Not sold in stores
FREE EYE PADS AND LIFT PADS for a Limited Time Only!
100% CRUELTY FREE
Say NO to animal testings and harmful chemicals. We only use natural extracts, vitamins and peptides.  Lash Lift is completely safe with lash extensions & our formula even works on Eyebrows!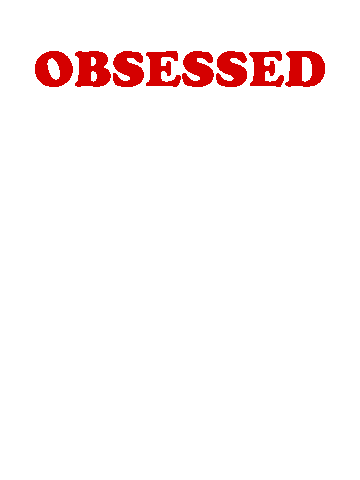 Dramatically improve the look of your natural eyelashes for over a year with the 10 applications in each kit.
The safe and irritant-free lotions contain hydrating and conditioning ingredients that ensure the lashes remain nourished and flake-free.
Kit includes:

Imagine waking up to perfectly curled lashes everyday without the need to constantly maintain them. This EyeLash Lifting Kit using silicon pads to perm your lashes instead of a traditional roller.
They're easier to work with and make less of a mess. This Professional Lash Lifting Kit is everything you need to ALWAYS have beautiful curled lashes without needing a curler, eye lash extensions, or mascara.
★ 100% brand new and high quality. 10 Pcs Eyelash Lifting Set
★ Eyelash perm is fast, efficient, hygienic and durable. Use it to create beautiful wavy eyelashes without eyelash curler.
★ Give your eyes seductive brilliance and fascinate beautiful wavy eyelashes! Make your eyes bigger and more beautiful.
★ Suitable for professional and private use.
★ We can assure that our products have been tested and certified.
Available For A LIMITED Time, So Get Yours TODAY!
100% Quality Guaranteed Plus Secure Shipping
Pick Your Colour

 

and

 

Size
Click on the

 

Buy It Now button
Product in High Demand. Whilst Stock Lasts!
WHY BUY FROM PR GLOBAL STORE
PR Global Store was founded in the heart of the United Kingdom with the goal of bringing year round, outside-the-box shopping because as we all know, gifts aren't just for Christmas. We stock nothing but the most innovative and unique products so that you may never again have to hear those dreaded words, "did you keep the receipt?".
The great support we've received from our UK customer base over the years has allowed us to extend our reach to over 50 countries via International Distribution Centres. 
Customer Service is a huge priority for us because let's face it, without you guys none of this would be possible! For this reason we offer around the clock support via email and are happy to answer any questions you may have.
We're so confident in the quality of all the products we design and stock that we offer a store-wide 90 day guarantee on absolutely every item in every single order. So whether you're shopping for a friend, family member, other half or simply looking to treat yourself, enjoy it all with the added benefit of being 100% risk free! 
Click on Buy It Now and experience the PR Global Store Difference
Product reviews
72 reviews
Ok so I used it today. I must say I have already fairly long lashes. I was skeptical as I thought I was going to get some of these ingredients into my test and burn them. But for that to happen is actually quite difficult as the products are quite creamy and they won?t be runny. So unless you put too much I would say that is very hard to happen! On the other hand, I found quite difficult for the lashes to stay in place with the glue. I followed a couple of tutorial videos and in one of them they suggested to curl the lashes with an eyelash curler before starting all the process and to keep the lashes in place with kitchen plastic paper while you wait for the products to react. I did this on the second eye and the results were amazing! On the first eye, the results were good but for optimal results I would devenir el recommend curling them first and cover the eye with kitchen plastic. Lastly, i didn?t have any reaction nor burning from the products. I recommend!
The glue might be better but it does its job. The product works perfectly. The problem with the molds is that once the tab is dried it is too curly. Next time I'll use the biggest mold
The goods are well packed.
It's working perfectly thank you so much!
It's taken a while to get to COVID-19, but it's the same as the description. I haven't tried it yet, but it's just that he does his role.
I did not expect that it will be so awesome! Very much and happy with the result and the consumption is economical. The truth despite the fact that delivery Plus, the parcel went about a month, but apparently it's the pandemic. Photo taken, 4 days after laminating
Good Remedy, no irritation, no sharp smells. Of course, it's hard to do yourself, but still possible. The result on either, made the first day, see what happens next
A set of a bomb, made itself a size of a roller-s difference is straight noticeable, true, the first time the eyelashes were interfered because of the fact that I picked up the wrong size. Also very quickly ends 4 composition, as it performs the function of cleansing the eyelashes and very little microframe (5 pcs) and patches (2 pairs) so I will order separately
Goods came in very quick time and I am satisfied with the content. The Product did exactly as promised. Very happy
love the results but it's really hard to keep the pad from lifting. I have to find some stronger glue.
Fast delivery. I'm shocked. Super. Recommend
Easy to use quick shipping ?will be back
Looks good has everything and took no time to come in
I'm fast. Everything perfect just that I can't get the glue to hold when I put the 1st and 2nd step, I had it 8 min. I'm glad, though. Now let's see how long it lasts.
Very happy, I arrive in Spain in 2 days with fast shipping. The steps were easy to follow, I helped myself with a youtube tutorial, there are several videos explaining the process. Also happy with the result, very effective. Value for money 10/10.
Exactly the advertised. Super recommended. In less than a week received the order.
It works great and easy arrived quickly. In the picture you see the before and after treatment?? Consiii seller excellent product and great store.
received before due date. will use it and update later.b
Great product it works very well
Order on April 10 received on May 5. Not tested yet. I would put another opinion later for the result
I haven't tried it yet, but it comes complete and in good condition. Fast shipping.
Great article! A little difficult to use at first but arming patience we ended up getting there without worries (the hardest is to keep glued the "pudding" on the eyelid). Level result I am bluffed, we will see what gives the outfit with time but for the price I am more than satisfied.
Wow quick shipping exactly as described, I?m impressed thank you
This honestly works amazing! The instructions are a little hard to follow but I just watched a YouTube video and it really helped. Love it! Would definitely buy it again. I wish it came with more protective pads for under the eye. I?m not sure how long it last but I?m loving the results.
I arrive in a record time, well packed and all perfect, without trying
Won for 0.01. Everything looks good. Inside the instructions in English. Eye patches. All bottles are signed in order of use. The smell is specific. I didn't try it. How will I try to supplement the review
All as described well packed, the pieces are all, are very satisfied, seller recommended A + +
Full package of all, size by hand but for a dozen uses, I like it!! Leave feedback after before application
Super nice, beautiful packing. Just one flaw - the glue is impossible to work with, but I had bought some nice strong eyelash glue abd it worked perfectly. Very happy, thank you!
I liked this product very much, that's what it says, I recommend it. It just took me a little longer to get there.
Works, 2 months to arrive
Hard to use but result very beautiful!
Such a great set! Takes a bit of time to get used to but it?s great. Deffo won?t be going back to salons. I used this for my eyebrows and eyelashes and it worked great!
Everything is all in place in the work has not yet tried
Shipping to Spain in 3 days. Great everything
Very good product but the glue does not stick well
Very good product although I had to search the internet as applying xq does not bring the instructions in Spanish but if I arrive just as they present it
Works very well. Provide another false eyelash glue because the one provided does not fix the pads on the eyelid.
Very good. I had my doubts but by testing the product all right. You have to have a lot but a lot of patience
It?s great! Instructions were clear, everything I needed was in the kit. No more spending money on over priced lash lifts when I can do them myself!!
A miracle to wait is not worth it, but for such a price is normal
Order arrived very quickly (posted from UK to UK) sooner than imagined! Product came neatly packaged and no damage at all! Everything was sealed nicely and contained everything as described! I used the lash kit and it works great! Really impressed with the results! Thank you!
It works great, it's very safe.
Complete instructions in English by cons
Delivery in France very fast! Very good quality, no reaction with the eyes, works very well
Received in 3 days really at the top. I do not try them we'll see
Super cute and actually does work.
Everything is perfect! It arrived earlier than expected, in two days I had it at home, now it's only left to prove it
This works great!! I lifted them about a month ago and they still look great! You can go swimming and all that and they still look good! I?m very satisfied with my purchase and will definitely buy again!
The product is really good and works awesome
Because of the corona it takes 4 weeks but it works. Also with short lashes it?s good!
Exactly like pictures, and works perfectly, takes time to get a hang of it ! Super definitely will order more
Fast delivery. Everything as said. Practice definitely makes perfect with this but it does work. :)
Very fast shipping. Product received in very good condition. I have not tested the product yet.
Quite Pleased with everything! ! Prompt Delivery and Great Quality!
Came a lot sooner than expected, all the perfect products, the box was a little bent but all great
I love it and it does curl your lashes just follow the instructions
Omggggg I love it!!! Super fast shipping!!
It's a little complicated to do it to yourself, but it's a very complete kit.
description is accurately,but my lashes became extremely weak and dry. and rolled up. will never do this again.
Perfect, as in the picture! With useful utensils for laying the product. I have short and stiff thin eyelashes and slanted eyes! After watching tutorials on YouTube, I started. First of all, put the small silicone pad! This is step 1! For my part, I took the size S and I cut it in length and width because I have a mini eyelid. Step 2, well plated the eyelashes on the pads. Jysuis go with your fingers because it took off all the time. You have to put the glue then let it dry slightly so that it is not too liquid, otherwise, the eyelash falls back... And do not forget the small eyelashes that are in the outer corner. Well done a separation between the eyelashes to avoid packages. I used a toothpick for that. Otherwise, I'm really happy with the result!! My first eye is less good than the second but we finally see that I have eyelashes!
Package came sealed and in perfect condition. I tried using the extra applications like the under eye pads and other things that the regular version doesn?t provide, but I found them irritating and unnecessary if you?re doing this by yourself at home. Briefly, this product works. For me, it was uncomfortable for like a day before I got used to having really curly lashes. Like any other perm, don?t wash the lashes with water for the day so the volume will stay. Also, I accidentally spent more time on one side, so my right lashes turned out curlier than the left (haha). Make sure that you spend at least 10-12 minutes on the perming section. I spent at most 20 minutes on the perming part because it was my first time and my lashes were not sticking to the pad. I had to keep brushing them up so they would curl correctly.
Really fast transaction and super fast delivery to the UK - thanks again!
I love it, I already use it and I have more than a month to use it and I still have my eyelashes in bed
TOP TOP TOP TOP!!!! Fast delivery, perfectly packaged, full with all the accessoires! Let's try this!!!
Really liked this product. It came SUPER quick which I was very happy about. The product works really well. I?m happy with my purchase and will be purchasing again. Loved the quick delivery!
Everything as I described, has arrived 2 weeks.