Bluetooth Earphone Sleep Eye Cover
Bluetooth Earphone Sleep Eye Cover - PR Global Store
roll over the image to zoom in
---
Product details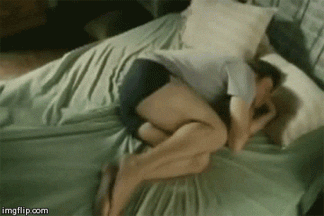 Do you suffer from insomnia? Are you struggling to sleep during the pandemic? Want to banish restless sleepless nights. Listen to calming sounds to help you gently go to sleep at night.
Our BLUETOOTH EARPHONE SLEEP MASK allows you to listen to music without wearing additional headphones and earplugs.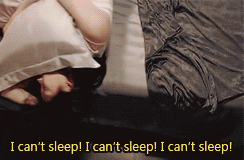 A good helper for you to eliminate fatigue, improve sleep, and give you more energy to work and study. Fits different kinds of occasions such as indoor, outdoor, camping, or when you are taking all kinds of transports.
FEATURES:
Extra padding on the bridge of the nose, the sleep mask adapts to your face shape. Enjoy a restful and deep sleep, whether on the plane, on the train, or at home.

Built-in 200 MAH high-performance battery. Charge it around 2-2.5 hours and provide 9-10 hours of playtime, you can enjoy the music during the night while sleeping. -When the battery is empty, the Bluetooth headset will automatically turn off and does not disturb sleep, ideal for light sleepers!

Great for side sleepers and abdominal sleepers. The thickness of this headphone is only one-third of the thickness of a normal headphone. You can hardly feel this -headset. The headphones are also movable, you can move the headphones to make the sound clearer to listen.

This sleeping goggle is made of Elastic Cotton, breathable, and skin-friendly. A special pocket is designed on one side of the eye mask, which can help you take off your headphones if you want to clean the mask.

The unique design does not create any annoying pressure on the eyes. A good helper against insomnia is also a perfect check!
Available For A LIMITED Time, So Get Yours TODAY!
100% Quality Guaranteed Plus Secure Shipping
Pick Your

 

Size (adjustable)
Click on the

 

Buy It Now button
Product in High Demand. Whilst Stock Lasts!
WHY BUY FROM PR GLOBAL STORE
PR Global Store was founded in the heart of the United Kingdom with the goal of bringing year round, outside-the-box shopping because as we all know, gifts aren't just for Christmas. We stock nothing but the most innovative and unique products so that you may never again have to hear those dreaded words, "did you keep the receipt?".
The great support we've received from our UK customer base over the years has allowed us to extend our reach to over 50 countries via International Distribution Centres. 
Customer Service is a huge priority for us because let's face it, without you guys none of this would be possible! For this reason we offer around the clock support via email and are happy to answer any questions you may have.
We're so confident in the quality of all the products we design and stock that we offer a store-wide 90 day guarantee on absolutely every item in every single order. So whether you're shopping for a friend, family member, other half or simply looking to treat yourself, enjoy it all with the added benefit of being 100% risk free! 
Click on Buy It Now and experience the PR Global Store Difference
Product reviews
30 reviews
very comfortable to sleep
Quality is good. I just don?t like it that I paid extra shipping to the courier when it arrived.
Delivered very quickly. I?m very satisfied with product. Extra recommendations. I can sleep and listening to speeches and learn better.
excellent sleeping mask and fast shipping
I advise everyone to order! Many thanks to the good faith seller!!!! Everything is very high quality, the sound is excellent, the material is very gentle, the mask completely closes the eyes, so that the light does not penetrate at all :) Also the USB wire is put! I usually do not write reviews, but I really liked this product, for such a price it's just a find! Order without doubt, you will not regret it!
While the box the headphones came in was slightly damaged, the headphones themselves are in great condition. The instructions are unclear and it was difficult to figure out how to connect the usb charger, but once I figured it out it was smooth sailing. Sound clarity is just fine for listening to podcasts etc, speaker placement is great, and the mask is comfortable and blocks most light. Happy with my purchase.
Product came in a proper package. Everything as described. The charging port is cleverly hidden so so do look for it. Pairing is easy and the sound is pretty good. It doesn?t cut out all ambient noise though...but good enough with the speakers on.
Good packaging, very soft material, good sound.
as described. works well. thank you
As pictured as descibred, worked well.
Good, I charm, soft fabric and listen very well
Very pleased with the service and the product. Came really fast thank you very much
Got it! Everything is intact! Included instruction and wire for charging! After testing, I will add a review! Thank you!
Looks good, comfortable. Will start using tonight. Hopefully lasts a long time.
Great! Connects with phone and speaker, the sound is good, soft, comfortable. Recommend it. Seller of prosperity!
Material needed a slight incision as usb charging port had been covered over, but other than that, very good.
Amazing sound and really comfortable, fabric is very soft
Great product arrived very fast
Very good light blocking, and amazing sound, it seems like you're inside the music. It does leak a bit of the sound, and might bother people nearby if you hear it too high, but should not bother if you use it at a low volume for sleeping.