Blood Pressure Meter Monitor Heart Rate Pulse Portable Tonometer BP
Blood Pressure Meter Monitor Heart Rate Pulse Portable Tonometer BP - PR Global Store
roll over the image to zoom in
---
Blood Pressure Meter Monitor Heart Rate Pulse Portable Tonometer BP - PR Global Store
---
Product details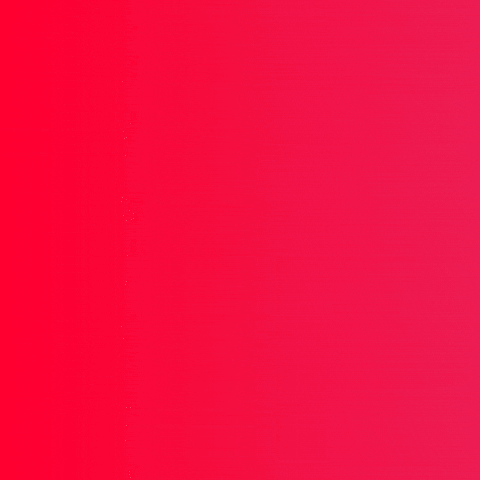 Has your blood pressure
 been creeping up over time? Are you
 starting treatment for hypertension? Doctors all over the UK recommend buying a 
home 
blood pressure monitor to keep an eye on your heart and blood pressure rates.
FEATURES:
Smart pressure

90 sets of data memory function

WHO Blood Pressure Health Warning Bar

Heart rate irregularity function

Overpressure protection

Intelligent automatic shutdown function

Each set of measurement results can be queried sequential
Your heart rate
Your heart rate is the number of times your heart beats per minute (bpm). A normal heart rate is between 60 and 100 bpm while you're resting.
However, it will vary depending on when it's measured and what you were doing immediately before the reading.
Why should I measure my heart rate?
Measuring your heart rate can help you track your fitness and monitor if you're exercising at the right level for you.
Your heart, like any other muscle, needs physical activity to keep it healthy. In most cases regular exercise can help improve your overall health and improve many of the risk factors for heart and circulatory diseases, such as diabetes.
Notes:
Due to the difference between different monitors, the picture may not reflect the actual color of the item. We 
guarantee the style is the same as shown in the pictures.  
Specifications:

Size: 1 set
Material: Plastic
Application: Wrist
Item Type: Blood Pressure
Model Number: Blood Pressure
Model Name: wrist blood pressure montior
Display: Liquid crystal display screen
power supply: AAA Batteries*2(NOT INCLUDED)
Pressurization: Automatic Pressurization Mode
Feature: Health Care Portable Home
Product Use: Health Monitor
Feature 2: English voice
Feature 3: Electronic air release valve
Air leakage device: Air relief valve
Panel material: Acrylic
Available For A LIMITED Time, So Get Yours TODAY!
100% Quality Guaranteed Plus Secure Shipping
Pick Your Colour

 

and

 

Size
Click on the

 

Buy It Now button
Product in High Demand. Whilst Stock Lasts!
WHY BUY FROM PR GLOBAL STORE
PR Global Store was founded in the heart of the United Kingdom with the goal of bringing year round, outside-the-box shopping because as we all know, gifts aren't just for Christmas. We stock nothing but the most innovative and unique products so that you may never again have to hear those dreaded words, "did you keep the receipt?".
The great support we've received from our UK customer base over the years has allowed us to extend our reach to over 50 countries via International Distribution Centres. 
Customer Service is a huge priority for us because let's face it, without you guys none of this would be possible! For this reason we offer around the clock support via email and are happy to answer any questions you may have.
We're so confident in the quality of all the products we design and stock that we offer a store-wide 90 day guarantee on absolutely every item in every single order. So whether you're shopping for a friend, family member, other half or simply looking to treat yourself, enjoy it all with the added benefit of being 100% risk free! 
Click on Buy It Now and experience the PR Global Store Difference
Product reviews
19 reviews
Good in commucarion with customer, speed on delivery in this difficult time
Delivery 50 days, half of them epaket,, the goods are excellent, took with Russian voice, the difference in the measurements with the usual tonometer is small. I recommend the store and the seller, thank you.
The goods came in 24 days. The box is a little mint but the goods are whole
The goods arrived on time, packed well. Made soundly. There are no power sources included. Apparently, elements AAA. 2 pieces. I will insert, after use, I will add a review.
The Parcel was almost 2 months!!! Packed not safe enough, Box slightly flattened. Batteries ????????? has not provided. Fully consistent with. Visually very decent. Works fine.
This is an excellent automatic cuff wrist Blood Pressure Meter , Monitor Heart Rate Pulse . It gives you the measurement loud in English. Looks practical and accurate. I comes with a plastic box. Recommended.
Great product. I did not communicate with the seller. Shipping about 3 weeks. The work was not checked. After checking, I will add a review. Seller recommend. Batteries are not included.
Delivery fast. Did not communicate with. Parcel tracking. Attached manual on Russian language. The battery was not included
27 days to arrive in France Conform to the description works very well
So easy to use and read the results and easy to store without lots of tubing and leave to bother about
Great product. Shipping was a little slower than usual but that was expected due to current COVID-19 restrictions. Happy customer. Will use again.
Seems to work very well. Unfortunately shows I have mild hypertension.
does what it says excellant
Great machine and good value ??
Very good and quick to come must admit don?t like how it talks to you
The BP monitor works fine but the instructions are hopeless, they must have been written by someone whose first language was either double-Dutch or gibberish, definitely not English.