Automatic Beach Tent UV Protection Pop Up Tent
Automatic Beach Tent UV Protection Pop Up Tent - PR Global Store
roll over the image to zoom in
---
Product details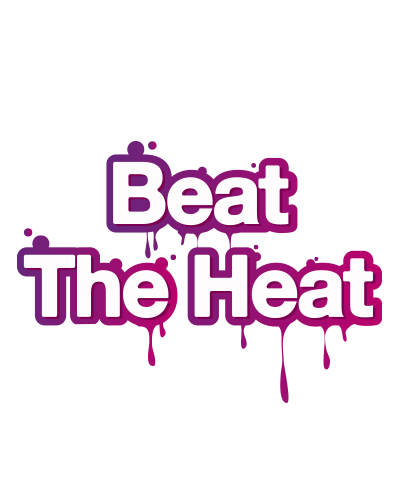 FEATURES:

Extremely easy and swift to pop it up, just throw it into sky and it will open automatically.

Come in a convenient handled carry bag for compact storage and easy transport.

Tent pegs and pouches for holding sand for fixing under windy conditions.

Special silver coated 190T polyester fabric, water-resistant and UV-resistant.

Durable, useful tent for fishing, picnic or having beach fun.
Specifications:

Material:

190T polyester fabric

Color: Light blue / Blue / Green (optional)

Pop-up Size: (120+60) * 150 * 100cm

Folding Size: 45 * 8cm

Total Weight: 1060g / 2.33lb

Package List:
1 * Tent
6 * Tent Peg
1 * Carry Bag
​
Available For A LIMITED Time, So Get Yours TODAY!
100% Quality Guaranteed Plus Secure Shipping
Pick Your Colour

 

and

 

Size
Click on the

 

Buy It Now button
Product in High Demand. Whilst Stock Lasts!
WHY BUY FROM PR GLOBAL STORE
PR Global Store was founded in the heart of the United Kingdom with the goal of bringing year round, outside-the-box shopping because as we all know, gifts aren't just for Christmas. We stock nothing but the most innovative and unique products so that you may never again have to hear those dreaded words, "did you keep the receipt?".
The great support we've received from our UK customer base over the years has allowed us to extend our reach to over 50 countries via International Distribution Centres. 
Customer Service is a huge priority for us because let's face it, without you guys none of this would be possible! For this reason we offer around the clock support via email and are happy to answer any questions you may have.
We're so confident in the quality of all the products we design and stock that we offer a store-wide 90 day guarantee on absolutely every item in every single order. So whether you're shopping for a friend, family member, other half or simply looking to treat yourself, enjoy it all with the added benefit of being 100% risk free! 
Click on Buy It Now and experience the PR Global Store Difference
Product reviews
30 reviews
Great thing! Super quality, from Russia courier delivery for the third day.
Very cool thing, came quickly 11 days, courier to the doors. Krasnodar territory. Quickly disassembled, you need to collect a little training, this is a matter of time. Recommend.
The tent is large, roomy, unexpected. Color Cool, purchase satisfied, came very quickly, I recommend!)
Tents these Super take already 2 Thank you, delivery by courier home very quickly Days 4
The goods brought by the courier in 4 days to the house. I like to collect of course at first difficult
Easy to disassemble, collect harder, you need to watch video. Easy, convenient to take. The question about UV is open, as it is not yet checked. Perhaps I'll cut off on one side of the floor to be able to clean it, so that the child played in the sand, but in the shadows. And ties to pull back the floor. I haven't decided yet.
Quality as in the photo. For the time of quarantine is used as a toy for a child
Cool thing, my children already play in the houses all)))) and so, in summer on the beach a very comfortable thing will be, if the quarantine and this coronavirus will end))). The seller is good, honest. The goods went for a long time, but not on the fault of the producer. All is well.
Excellent quality and service!
The parcel came in six days, delivery from Russia. The quality of the goods is excellent, assembled easily, comfortable, compact. Very satisfied!!! Product and seller recommend!!!
Very cool tent. The seed of 4 people will be removed, only sitting. I took for children for the summer at sea. delivery from Moscow for 7 days, 2 of which processed the order
Thank you, delivered the courier, decomposed in a second, now we are trying to collect;) A little smell, I hope, will fade!
Courier delivered to the door, excellent tent, everything matches
Cool tent, for the sea the most it. Not small and not big. The space takes up little, folds and unfolds easily. Beach umbrellas are not even near. Definitely recommend this tent and this seller. Delivery mega fast, courier at home
Ordered 05.03.2020. The courier delivered to Krasnodar 10.03. Very quickly taking into account the holidays. For 1200? excellent awning. Easily fit into the suitcase.
Just wow, excellent quality, unfolds for one easy movement of the hand, roomy. It also folds without effort, only need to get used to how to twist. You need to consider that long delivery. Sent, days 20 (the seller can understand, quarantine all the same), then another 3 weeks went. Very satisfied, I will add a review when I check on the beach)
Everything is super, I hope for a long time enough, everything is like in the description. Thank you! Delivery about a week, courier to the door.
Suuuuuuper!!!!! One of the best shopping! Delivery by courier home the day after the order! Everything is fine, high quality,! What you need in general! Recommend!!!
Fire, it came quickly by courier delivery.
Tent automatic, weight 1 kg. Honestly, I did not expect that it is heavy and huge. It is suitable for a family of 3 people. For one person, too big. And so, quickly received everything, courier to the door. The tent has a volume like a bicycle wheel. And I thought that it was almost like a handkerchief.
The awning was delivered promptly to the address. The Courier called in advance. Appearance corresponds to the claimed. In practice I will check later. Seller recommend. Delivery from Russia.
Tent super. Delivery 6 days to ECB.
Everything is super! Delivery in a short time and straight to the apartment!!! Many thanks to the store! By the way, it is very big!!!
Super!!! How to collect a long thought according to the instructions)) the quality is excellent!!
Super fast delivery, straight to the door!
Fully corresponds to the description! Mega fast delivery by courier to the house! 3 days!!! Children are delighted, immediately put and said that now they will sleep in it, that it is very easy to assemble. In the instruction all shown