As Featured on Daily Mail Adjustable Smart Back™ Intelligent Posture Corrector
As Featured on Daily Mail Adjustable Smart Back™ Intelligent Posture Corrector - PR Global Store
roll over the image to zoom in
---
As Featured on Daily Mail Adjustable Smart Back™ Intelligent Posture Corrector - PR Global Store
---
---
Product details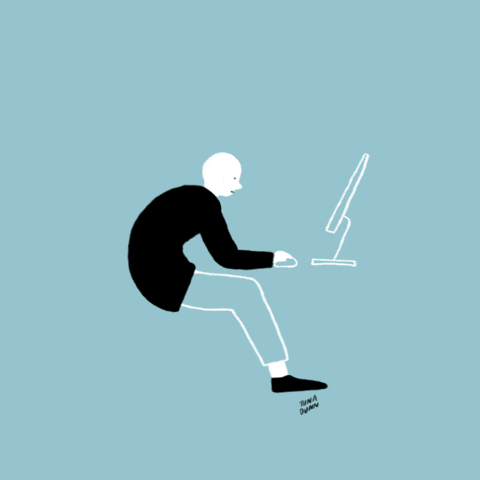 PR Global's Adjustable Intelligent Posture Corrector Trainer Adapts the Latest Technology to Relieve Pain & Correct your Posture!
Includes FREE Vibration Reminder!
Features:
Improve Posture-Double back support provides more effective support, pulling your muscles and spine back to their original position to improve posture. 

If you are sitting in the office and classroom all day, wearing this posture stand can be a good way to relieve laziness, hump and ease neck or shoulder pain, and improve overall spinal health. 

Similarly, keeping your posture straight increases confidence and makes you look more attractive.

Electric design: 

It can better remind you to maintain a good posture. 

If your posture is incorrect, the correction belt will vibrate to remind the owner to maintain the correct posture. 

This design is unprecedented and it is wonderful. It can be used for 15 days after charging for one hour. Longer standby time. 

Better protect your body.

Comfortable and height-adjustable-Made of durable, high-quality fabric for long-lasting support of the back. Soft and comfortable, it will not penetrate your skin and ensure comfortable wearing, so you don't have to rub underarms when wearing. 

The mesh design makes it breathable and never feels stuffy. The elastic band can be adjusted to a comfortable level.

Double support provides strong support for the back and stabilizes and supports your shoulders, chest and back. 

Gradually wear it for 1-2 hours a day and you will feel different. Posture corrector for men, women and children! 

Adjustable Size, suitable for men, women and children. 

Ideal for students and workaholics who have problematic postures sitting at their desks all day.
1 x Smart Posture Corrector 
Available For A LIMITED Time, So Get Yours TODAY!
100% Quality Guaranteed Plus Secure Shipping
Pick Your Colour

 

and

 

Size
Click on the

 

Buy It Now button
Product in High Demand. Whilst Stock Lasts!
WHY BUY FROM PR GLOBAL STORE
PR Global Store was founded in the heart of the United Kingdom with the goal of bringing year round, outside-the-box shopping because as we all know, gifts aren't just for Christmas. We stock nothing but the most innovative and unique products so that you may never again have to hear those dreaded words, "did you keep the receipt?".
The great support we've received from our UK customer base over the years has allowed us to extend our reach to over 50 countries via International Distribution Centres. 
Customer Service is a huge priority for us because let's face it, without you guys none of this would be possible! For this reason we offer around the clock support via email and are happy to answer any questions you may have.
We're so confident in the quality of all the products we design and stock that we offer a store-wide 90 day guarantee on absolutely every item in every single order. So whether you're shopping for a friend, family member, other half or simply looking to treat yourself, enjoy it all with the added benefit of being 100% risk free! 
Click on Buy It Now and experience the PR Global Store Difference
Product reviews
18 reviews
Very fast delivery, the goods are satisfied
Electronic posture simulator with intelligent system vibrates when the back deviates from the vertical position. This corrector helps a person develop the habit of keeping his back right. As soon as we start to jump, the device vibrates. Straighten the back-the device shuts down. And so endlessly. Activation occurs when long pressing the button. Stylish packaging and solid appearance. This simulator can be a great gift! Adjustable straps will allow both adults and children to use. Charge via standard mini USB cord. Recommend!
Good and the shaking device works when bending normally, but the feeling of shaking is weak and the belt is uncomfortable at the armpit to tighten the pressure but the price is very excellent compared to what is exposed in some markets
Everything is super! Thank you so much!
Delivered quickly. The child really liked it, says convenient. Recommend product and seller
Very fast delivery. The quality is very good!
so light. There is a difference from the others. it reminds you to stay upright. Very nice
Everything is ok, the pruduct seams ti be good quality, very nicely packed
Thank you seller! The product works, children are interested in using a corrector. And some nasty sound to add to the vibration. Cons: short wire; badly adjustable straps (may of course I have not figured out yet, I will write a review after operation). Everyone is happy, I advise you to buy.
The product corresponds to the description. The quality of plastic is good. It works when the sensor goes off by 25 degrees, that is, if you bend with a straight back, it also works.
Very fast shipping, thanks!
It arrived sooner than expected and in the first tests, works as planned.
Well, an interesting toy, of course. True, constantly vibrates when you want. Maybe I haven't figured it out yet. The first ones. Not very familiar for many years of suture, let's see how further. Delivered days for 2, by IML company, by courier.
So fast delivery! Thank you very much!
All as in the description, delivery is fast!
I love this product, it can be used for the whole family. and it is smart to remind me when the body is bending. i also can wear it anywhere. really a good product, i recommend to all.